In a first, Gaddam Meghana, who is a non-resident Indian Telugu girl, has been elected as New Zealand's Youth Parliament member. According to reports, the 18-year-old has been chosen to work with Waikato's Member of Parliament (MP), Tim van de Molen in the country's parliament.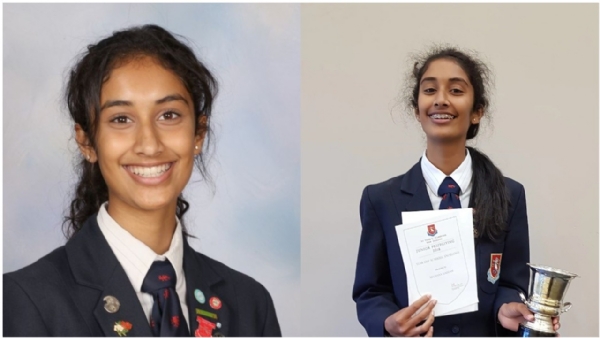 There are 120 Members of Parliament (MPs) in New Zealand's parliamentary system, who are elected by people of the country. Each MP will work in association with a nominated Youth Parliament member to resolve issues of the youth, and work for their welfare.
She said, "Nothing is impossible for a strong willed person, if he/she is determined to do their best to achieve their goals in life."
Meghana's father, Gaddam Ravikumar, settled as a real estate businessman in New Zealand along with his wife, 21 years ago. Born and brought up in New Zealand, Meghana has always been very studious and has been involved several social service activities.
She said that she, along with her friends had taken up several social service initiatives to help orphans & children who stay at refugee camps after migrating from countries like Syria, Iran, Turkey, and Iraq. She said, "My exposure to social service was recognised by the New Zealand government and I was nominated as member of Youth Parliament from Waikato."
Recently, she completed her course on 'International Baccalaureate Diploma Programme' (IBDP) from St Peter's, Cambridge, New Zealand.
In her first parliament session, she said she will speak about issues of people, who have lost their livelihoods and shelter during the pandemic. She added, assuring shelter for all has become a main problem in the country.
Although she was born and raised in New Zealand, Meghana loves and respects the Telugu culture. She is well accustomed to it. Meghana said that every year, she visits their native place at Tangutur in Andhra Pradesh along with her parents, and participates in the traditional celebrations held there.