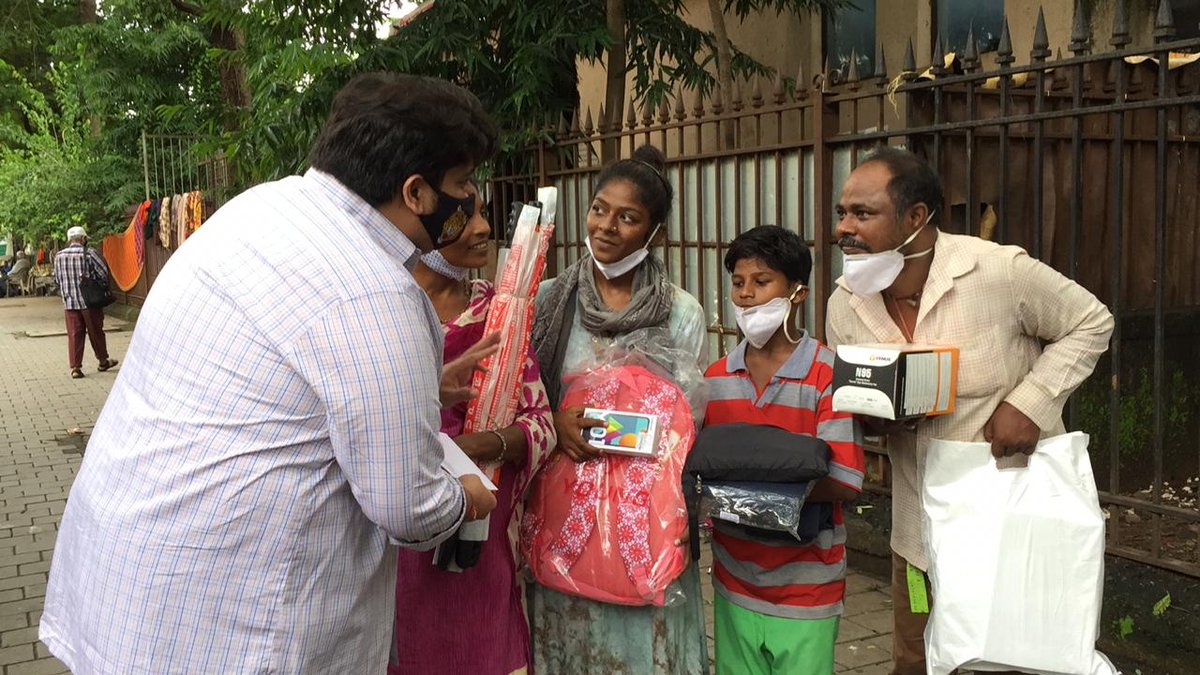 This17-year-old girl, Asma Shaikh, born and brought up in Mumbai, has spent her entire childhood living on a footpath. Her grandfather had come to Mumbai looking for work, and since then, her family has been living here. The pandemic showed her family a devastating time. Her father who is a juice seller, lost a most of his business income owing to the lockdowns imposed by the government.
But Asma is not a quitter, and has a lot of determination. She wishes to study hard and build a successful career. She wants to fulfil her parents' wishes and hopes, and provide them with everything they missed out on in their lives. Asma said that she wants to study till graduation and then earn enough money to buy her own house. This is her motivation and it drives her to work harder. She cleared her Class 10th board exams in 2020. She is currently in Class 12th, studying Arts in KC College, Churchgate. Last year, amid the surge in COVID-19 cases, the government decided to close schools, colleges and libraries. Due to this, Asma attended her online classes while sitting on the footpath.
This was not easy thing to do at all. Vehicles caused a lot of disturbance, and a lot of times, she didn't get enough light from the streetlights at night to see clearly. All of this caused a lot of inconvenience to her while studying. Moreover, the very frequent police patrolling was another issue. The most disturbing part about all of this was the constant harassment that Asma faced, along with her mother. Men used to trouble them a lot of times, and also used to try to sleep next to them. After her story went viral on social media, many people came forward to help her out. They were moved by her determination and wish to have a better life.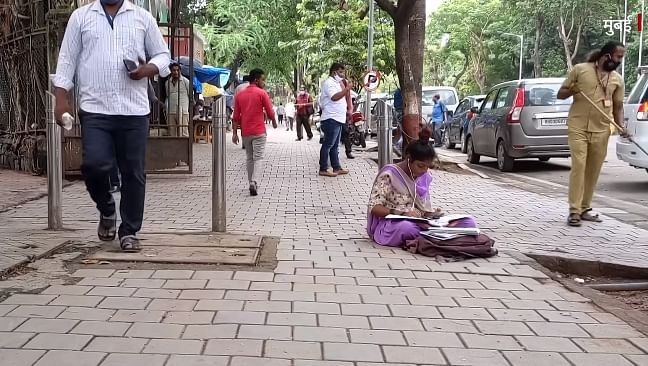 'Aai Caretaker', which is an NGO based out of Mumbai, were also touched by her story, and decided to donate Rs. 3000 each month and sponsor her education. People living abroad too, raised funds for them. They provided for Asma and her family with Rs. 1.2 Lakhs to finally give her and her family a roof over their heads and have access to basic amenities. German Fernandez hailing from Spain, was one of the main people to help Asma's dream come true. He said that he was touched when he read about this girl. Education does help transform the quality of a person's life, he added.
According to some reports, Asma and her family have finally moved into their new 1 BHK flat on Thursday. Such thoughtful acts of kindness do truly restore our faith in humanity. This was about Asma Shaikh and the humanity shown to her that finally gave a roof over her head, after 17 years of living on the footpath. If such kindness is shown to more such people in the world, we can lessen the suffering we see in abundance. Comment down below your thoughts on about this. Do visit the space for more such stories of humanity!