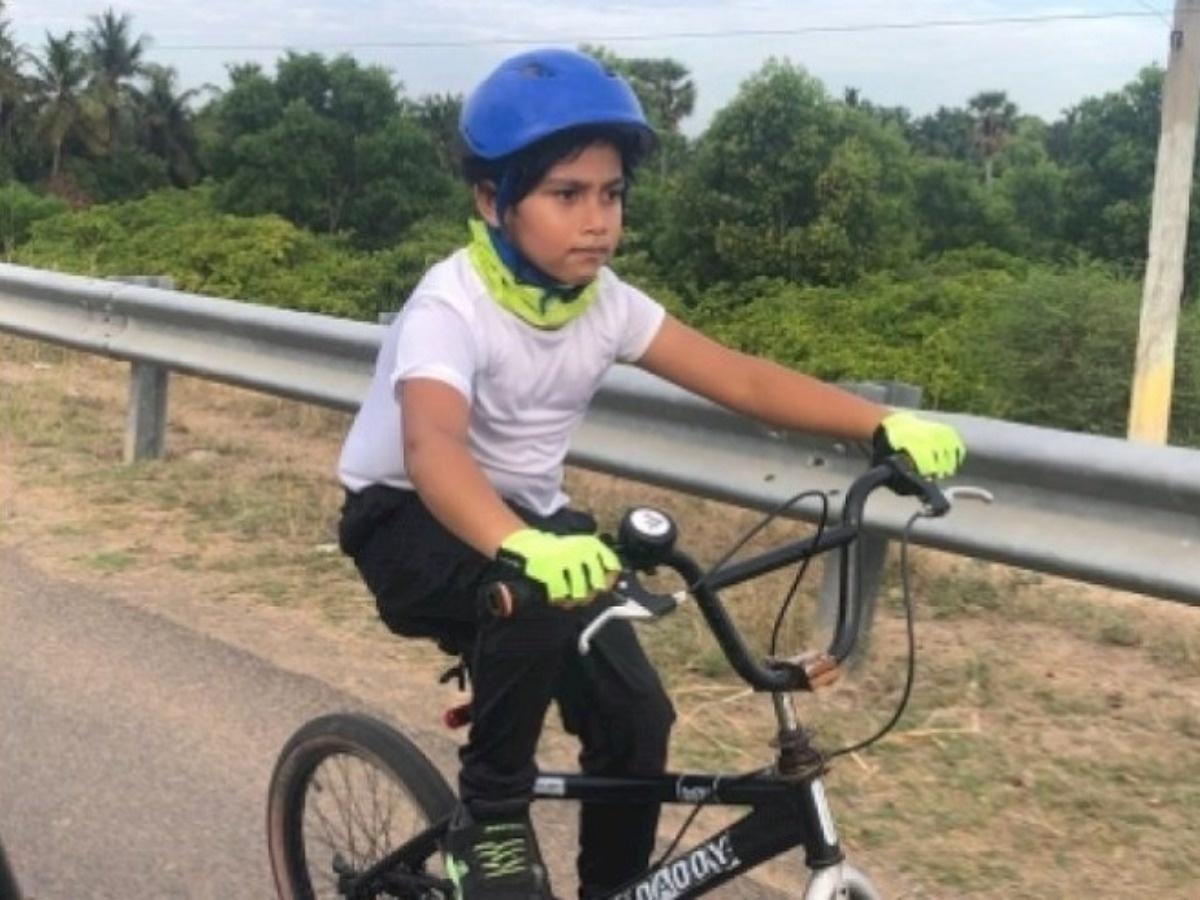 The World Book of Records has recognized the 6-year-old Rian as the 'youngest and fastest' to cycle non-stop for 108 kms.
In no less than a landmark feat, Rian Kumar of Chennai has now set a new world record by cycling non-stop for 108 kms in a little more than 5 hours. He has been recognised by the World Book of Records as the 'fastest and youngest' person to have achieved this amazing feat.
Rian said that his mother, retired Commander Gauri Sharma, is also a cyclist herself. She was the one who inspired him in the pursuit of cycling. Both of Rian's parents are officers in the Indian Navy. They just recently moved to Chennai from Delhi.
Rian says that the thing he enjoys most about cycling is the speed. He practices thrice a week and does static cycling and strength training on the other days. The commendable thing about him is that he achieved this feat without ever having taken any kind of formal training in cycling. He rode on a 16-inch MTB children's cycle. He started cycling in 2020, and took guidance from Gauri, his mother.
Gauri says that the lockdown last year provided them with the perfect opportunity to hone his skills in cycling as the roads in Chennai were free for the most part, as hardly anyone was going out of their homes. Rian went with her everyday at 3 am to cycle from OMR to Mahabalipuram in Chennai.
Rian even takes a keen interest in servicing his cycle, apart from riding it. Rian also takes inspiration from his favourite cyclists Tadej Pogacar, Julian Alaphilippe, and Mark Cavendish. He now aims to participate next in the prestigious 200 km Brevets de Randonneurs or BRM and also at the Tour De France - the annual bicycle race at France. Gauri also says that neither her husband nor her ever pressured Rian to achieve the world record.
He studies in the 2nd grade and is already one of Chennai's most well-known professional cyclists. OV Venkataragavan or "Super Randonneur" who is a well-known cyclist himself, says that he has become a fan of Rian, after having met him during one of his early morning rides. He says that Rian was chasing him to say hi, and then introduced himself. He said, 'I am Rian, the lion, and follow me on my Strava.' His commitment and confidence left OV awestruck.
Rian also watches global cycling network, instead of cartoons, when he's free. He aspires to cycle along with MK Stalin - the CM of Tamil Nadu someday. The CM too, cycles regularly on the same stretch of road as Rian does.
This was about Rian Kumar and the amazing feat he has achieved, and made us Indians truly proud of him. He proves that age is just a number, and that you don't need the best and the most expensive of equipment to achieve your goals. Start with what you have and just work hard towards reaching your goal. His story has been really inspiring. If you know of any such young achievers, tell us in the comments. Do visit the space for more such stories!