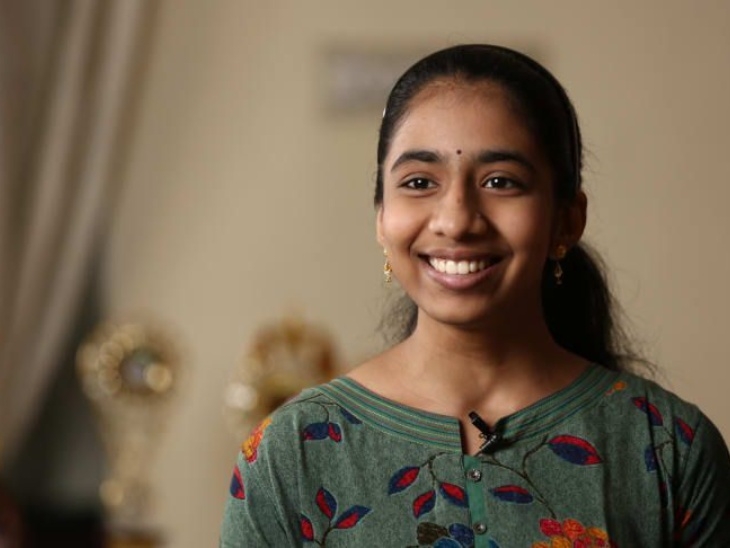 Vinisha Umashankar is a 14-year-old girl hailing from Tiruvannamalai. She is one among the 15 finalists for the first-ever Earthshot Prize, launched by the Prince of Britain, William, last year. Vininsha's project is one among the hundreds of nominations filed in from all over the world and it made the cut in the category of 'Clean Our Air'.
Vinisha had won the prestigious Children's Climate Prize in November last year, for designing a solar-powered mobile ironing cart, thereby providing an alternate solution to charcoal-powered irons that is used by millions each day.
The Earthshot Prize analysts noted: Vinisha's project, the solar-powered cart replaces dirty charcoal with clean energy from the sun.
5 hours of sunshine powers the iron for 6 hours, which works well for the environment and vendors. Extra mobility will mean that the vendors can sell at doorsteps, and also the roadside. Built-in phone top up and charging points bring extra income as well. Overall, the ironing cart helps 13 of the 15 UN Sustainable Development Goals, they noted.
Once, while coming home from school, Vinisha saw an ironing vendor dumping charcoal in the garbage. This led her to research the impact of charcoal. She read about how smoke causes lung disease among vendors. She was shocked to learn of the connection between charcoal and deforestation and how each year, industrial quantities of trees are felled so as to make charcoal. This did not sit well with her.
Vinisha's project is the one among 2 Indian projects that made it to the finals. The other one was a Delhi entrepreneur's agricultural waste recycling concept called Takachar.
They are now to receive tailored support and resources from the Earthshot Prize Global Alliance Members - a network of private sector businesses. The winners will be announced at an awards ceremony held at Alexandra Palace, London, October 17.
Science has fascinated her ever since her parents got her an encyclopaedia when she was 5.
Previously, she has designed a ceiling fan operating on motion sensors. She researched over the solution of traditional charcoal-heated ironing cart for 7 months, and then started working on a design for it.
The cart's roof also works as a panel absorbing sunlight to convert it into electricity to fuel the iron. Surplus energy is stored in a battery for use after dark or on overcast days.
By late 2019, she also won a national-level award for her design. After this, it was prototyped and patented. She hopes to get the manufacturing process for her carts started later this year or in early 2022.
Vinisha says that she is working on 5 other projects right now, and all of them aim to solve environmental problems.
This was about Vinisha and her incredible project that landed her place at the Earthshot Prize Global Alliance of Prince William. It is proved yet again that age is but a number, and that anyone who puts their heart to something, can achieve it with right efforts. If you know of any more such brilliant young minds, tell us in the comments below. Do visit the space for more such incredible stories!