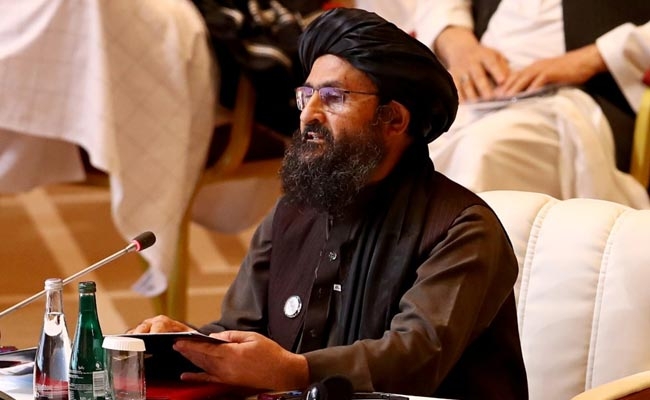 The man the U.S. hoped would be a moderate voice in Taliban government has been side-lined after a shootout in the presidential palace in Kabul, according to people with knowledge of the matter.
Mullah Baradar, who led peace talks with U.S., was physically attacked by a leader of the U.S. terrorist-designated Haqqani Network, early September during talks at the palace over forming the cabinet.
Baradar had asked for an "inclusive" cabinet which included non-Taliban leaders and ethnic minorities, which would be more acceptable to the rest of the world, the people said.
At one point during the meeting, Khalil ul Rahman Haqqani rose from his chair and began punching the Taliban leader.
Their bodyguards entered the fray and opened fire on each other, killing and wounding a number of them, the people said. While Baradar was not injured he has since left the capital and headed to Kandahar, the group's base, to speak with Supreme Leader Haibatullah Akhundzada, effectively the Taliban's spiritual head.
The cabinet line-up released on September 7 didn't include anyone who was outside of the Taliban. Close to 90% of spots here went to the ethnic Pashtuns from this group.
Members of the Haqqani family received 4 positions. Sirajuddin Haqqani, who is the leader of the Haqqani Network, and is on FBI's most wanted list for terrorism, became the acting interior minister.
Baradar was named as one of 2 deputy Prime Ministers. The Taliban and Haqqani groups merged circa 2016.