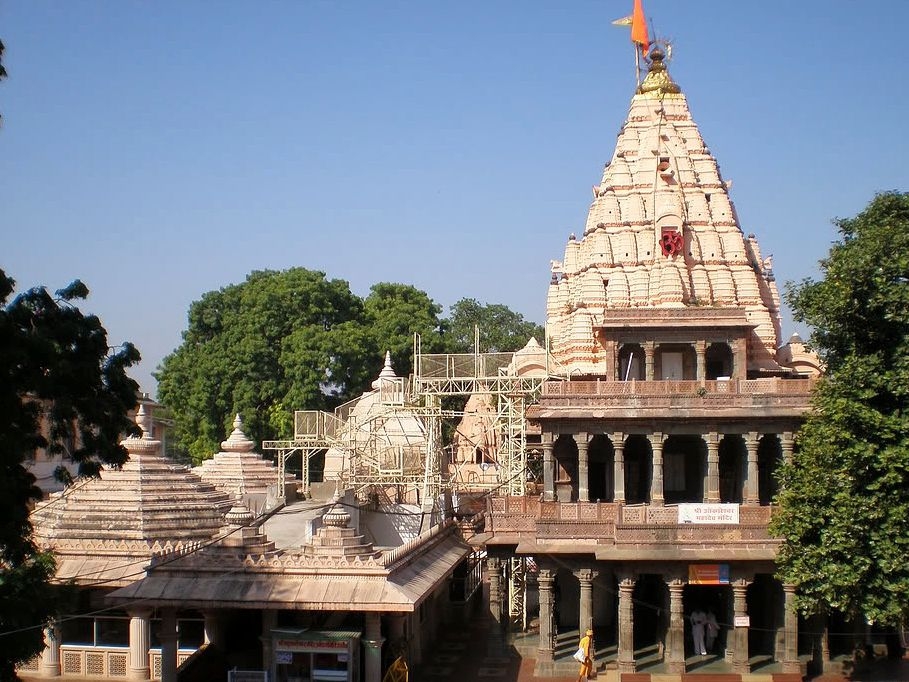 The Mahakaleshwar Temple in Ujjain, Madhya Pradesh, started a Covid-19 vaccination drive for devotees within the premises of the temple. Those devotees who want to visit the temple but haven't been vaccinated yet can get their vaccination done at this temple. The vaccination facility was inaugurated on September 15.
The devotees can get both, their first as well as second doses from here.
The Mahakaleshwar Temple was opened for devotees from September 11 after a break of 17 months due to the pandemic. Around 686 devotees participated in the 'Bhasma Aarti' in this temple on September 11, in compliance with established Covid-19 protocols. The temple administration said that 1,000 devotees will be allowed to visit the temple regularly.
This temple is one of the 12 'jyotirlingas' of Lord Shiva and is a famous shrine for Hindus.
The temple administration decided to hold the vaccination drive near the temple gate to prevent spreading the virus. Devotees are being asked to wait for 30 minutes following their vaccination and then allowed to enter the temple. Mobile vaccine units have also been started to help inoculate the elderly population against Covid-19, as they cannot always visit the designated vaccination centres.
MP vaccinated over 23.7 lakh recipients against Covid-19 on Friday, marking PM Modi's birthday, as daily vaccine numbers across in India crossed the 1-crore mark for 4th time in less than a month's time.
Till now, the state has vaccinated 55,658,845 recipients.