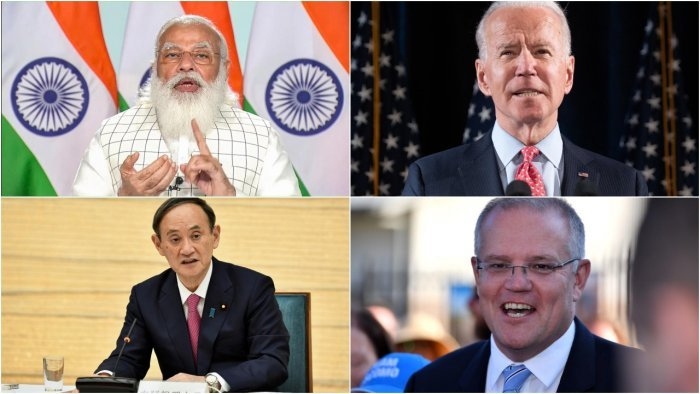 PM Narendra Modi is expected to hold bilateral meetings with the US President Joe Biden on September 24, followed by meeting of Quad leaders at the White House with focus on Afghanistan, Indo-Pacific, Corona virus, and climate change.
Modi will also be having bilateral meetings with all 3 Quad partners, and other leaders are also expected to hold bilateral meetings before converging for Quad summit. While External Affairs Minister, S Jaishankar, is leaving for US on evening of September 20 to attend UNGA and prepare groundwork for Quad summit, there is no meeting scheduled between Quad foreign ministers.
While Modi will deepen the bilateral cooperation in political, economic, security and defence matters with all 3 leaders of the democratic world, the Quad summit will discuss the situation in the Taliban ruled Afghanistan.
The Taliban government is filled with UN designated terrorists. It is exclusive only to loyal supporters of Sunni Pashtun Islamist group, (having no space for women / minorities).
The Quad is to come out with a statement on Indo-Pacific, where rule of law and UN Convention on Law of the Sea will be highlighted. The Quad's vision of Indo-Pacific is anchored in Asean architecture, freedom of navigation, and rejects 9-dash line claims of China in South China Sea.
The Quad leaders will deliberate on spread of Corona virus. Climate change will also be discussed on the bilateral. Quad agenda with EAM Jaishankar will host US climate change envoy John Kerry on September 13.