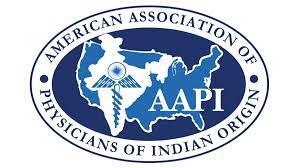 The
American Association of Physicians of Indian Origin or the AAPI
is one of the biggest medical associations in the United States, has launched the "
Adopt-A-Village
" initiative. The initiative is in order to provide health services to the rural India.
Among attendees of the virtual launch, (which was held on Saturday, 28 August), were Indian consul generals of New York, Chicago, Houston, and Atlanta, Deputy consular from San Francisco. Taranjit Singh Sandhu, the Indian ambassador to the US was also present.
The Adopt-A-Village program is a rural health initiative where the AAPI proposes to adopt 75 villages in India, hence marking 75 years of Indian independence.
Under the programme, people would be offered free health screenings for conditions like anaemia, obesity, kidney and cholesterol issues among a few others. Thereinafter, the results will be analysed by the GTC, and follow-ups would be conducted.
The AAPI's initiative is in collaboration with Telangana's Global TeleClinics, and has planned to focus on villages in the states mainly of Andhra Pradesh, Gujarat, Karnataka, Tamil Nadu and Telangana, the report added.
Dr. Satheesh Kathula who is the chairman of Adopt-A-Village, noted that India has close to 7,00,000 villages. A major share of this is the country's rural population. He spoke about the rural area's dire need of clean drinking water and sanitation facilities.
He said, "By adopting one village at a time and working with the government and NGOs, NRIs can make a difference."
The AAPI leadership believes that if NRIs can make an effort to adopt, sponsor their native villages in India, they can help bring progress to their native states.
Many of them, like Jagan Ailinani and former President of association Dr. Suresh Reddy have already taken up the task to contribute to their birth villages.
The initiative of Adopt-a-Village is being looked at as an effort to give back to the motherland by these doctors of Indian origin.
Dr. Ram Singh said that NRIs can adopt the village they came from originally and make a significant contribution towards its development. There exists a real will and desire on the part of the governments, both at the state and the centre to work with NRIs and NGOs to bring development to rural India.
This was about the initiative Adopt-a-Village and the noble deeds done by the Indian-American doctors for the rural people. Their contribution to our country is greatly appreciated. Comment down below your thoughts about this amazing initiative, and tell us if you know of any more such similar projects done for the people in need. Do visit the space for more such interesting stories!