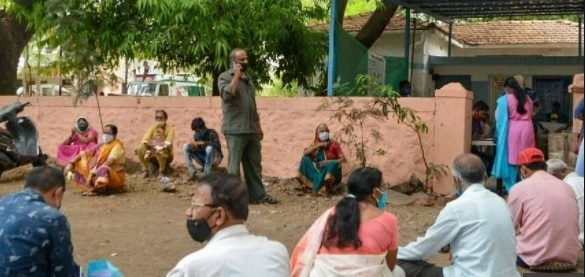 The Mathur village panchayat became the first ever civic body in India to have banned colonial honorifics like 'sir' and 'madam'.
A village panchayat in Palakkad district, in Kerala has now created history. It has banned the usage of colonial honorifics like of 'sir' and 'madam' in their office premises.
The Mathur village panchayat is now the first civic body in our country to ban salutations like these, and it aims to reducing the gap the exists between common people, the representatives of the people, and civic body officials.
The decision was unanimously taken by the panchayat council, and has been implemented already. The resolution, (set a few days ago by 16-member Congress-ruled village panchayat), also found backing from 7 of CPI (M) nominees and a BJP member.
PR Prasad who is the vice president of Mathur panchayat said that, "Cutting across politics, everyone in our panchayat is particular about creating a friendly and warm atmosphere in the office. All of us had a feeling that the salutations like sir or madam used to create a gap between us and people approaching us with their issues."
The civic body also put up a notice right in front of their office saying that - people could lodge a complaint directly to the panchayat president or the secretary, if they are denied any service for not using the honorifics. The panchayat members too, felt that such honorifics were the leftovers of the colonial past.
A board with a name of the respective person will also be placed on the tables of every panchayat official. The panchayat also requested the Official Language Department to make some alternatives for the 'sir' and 'madam'.
Mr. Prasad said that if any individual feels uncomfortable calling elderly officials by their name, they can instead make use of friendly terms like chettan which is elder brother, or chechi which is elder sister, in Malayalam.
To ensure the right treatment of the citizens the gram panchayat authorities also made the decision to change the application language. They replaced the present 'apeksha form' or application form with 'avakasha pathrika' which is the rights certificate. Apeksha means request in the local language.
This was about the gram panchayat of Mathur and their keen efforts to eradicate the colonial honorifics that are still prevalent in our society. You will notice these honorifics everywhere you in the society. They deserve a special applause for taking a step towards this eradication. Tell us your thoughts about the same in the comments below. Do visit the space for more such interesting stories!