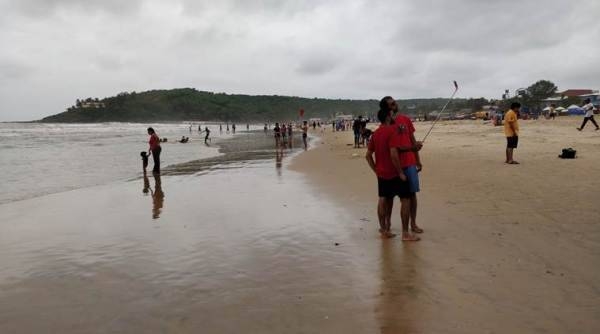 Mary Gertrude McNamara, 66, was found dead in her apartment located in Candolim. Candolim is a coastal village in the North Goa. Mary used to live alone. Her friends discovered her body after they opened the door of her flat after not receiving any response to calls or messages, said the police.
Mary Gertrude McNamara was a 66-year-old Irish woman and was found dead in her apartment she was renting in North Goa on August 30th. This is the third death of a foreign national in Goa in one month, the police said. The room in which her body was found had been locked from the inside.
The police say that the woman might have been dead for several days before discovering her body but are waiting for the post mortem report to confirm it.
The North Goa Superintendent of police, Mr. Shobit Saksena said that they will be carrying out further investigations as per the autopsy report and the statements from her friends.
Following the practice, the police are required to contact the respective consulate before carrying out the post mortem exam
The incident took place merely two weeks after 2 Russian women, (one an actress), were found dead, in separate incidents, in their apartment also in North Goa. On 19th August, actress Alexandra Djavi was found hanging in a flat she was renting in the village of Siolim. Ekaterina Titova too, was found dead in her flat in the same village.
While the police initially said there was no evidence of foul play, Titova's death was later attributed to murder. That is because her post mortem report revealed she was suffocated to death. Denis Kruichkoy, who was her friend, was arrested in a link with the case.
The ultimate cause of her death is not yet determined; it depends upon the pending exam of the viscera.