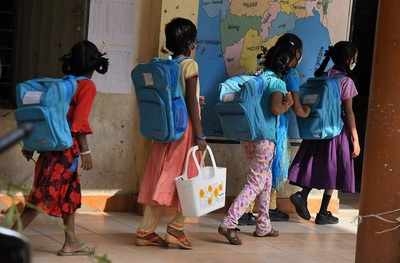 The Central Government has come to a decision that it will give free health insurance of Rs. 5 lakhs to children up to the age of 18 years, who were orphaned due to the Covid-19 pandemic. The Union Minister Anurag Thakur announced this.
The premium amount will be paid by the Prime Minister's Citizen Assistance & Relief in Emergency Situations Fund (PM-CARES). Mr. Thakur posted the details of the scheme in a Tweet. It also has attached to it, a link to a government website informing the steps taken by the Centre to make our country self-reliant. His tweet also said, "As part of the steps taken to take care of children affected by Covid-19, children up to 18 years will be provided free health insurance of ₹5 lakh under Ayushman Bharat and its premium will be paid by PM CARES."
The scheme of PM-CARES for children had been launched by PM Modi on the 29th of May, 2021. The goal of the scheme is to support children who have lost both their parents or even their legal guardian and / or adoptive parents, or surviving parent due to the Covid-19 pandemic during the time period beginning from the 11th of March, 2020.
The main objective of PM-CARES for children is to look after the comprehensive care & protection of children in a sustained way, and looking after their well-being through health insurances. It is also to empower them through education & equip them for self-sufficient existence with financial support when they reach 23 years of age.