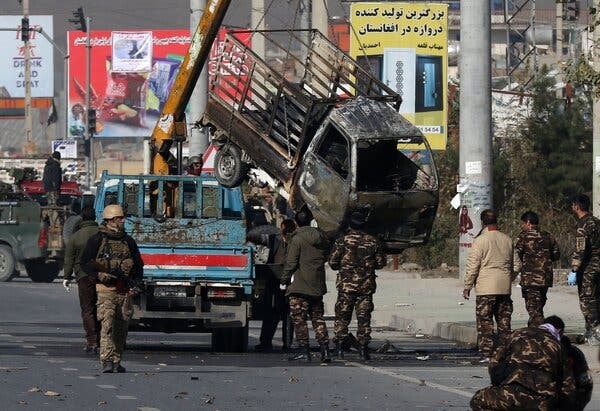 The latest rocket attack on Kabul airport came after Thursday suicide bombing killing hundreds of individuals, that includes 13 US troops.
On Monday, 5 rockets were fired at the Kabul airport but were stopped by a missile defence system - only one day after the US carried out an airstrike on Sunday night at the Afghan capital on a vehicle, said an American official to Reuters. This US official, said that the rockets were fired early Monday morning (Kabul time). It is still unclear whether all of those were brought down by the defence system. This came even as US is about to complete the withdrawal of its troops from the city.
Officials said that the ISIS-K was majorly targeting the airport with rockets. On Saturday, US President Joe Biden said this situation on the ground is still severely dangerous. He also that his military chiefs did tell him another militant attack is highly likely to happen within the next 24-36 hours.
General Frank McKenzie (who is the head of US Central Command), said to reporters in Washington last week, that 'they know that the ISIS-K would like to lob a rocket in there, if they could. They actually have a pretty good protection against that. They have an anti-rocket and mortar system.'
Captain Bill Urban, who is a US Central Command spokesperson, said in a statement that they are aware of the reports of the civilian casualties that followed their strike on a vehicle in Kabul today. He said that the US military was investigating whether civilians were killed. He also added that, "We would be deeply saddened by any potential loss of innocent life".
Biden set a deadline of Tuesday for withdrawing all US forces from Afghanistan. This deadline will end USA's longest military conflict, that started in retaliation for the September 11 attacks.
The return of the Taliban, which took over the country earlier this month, triggered a migration of terrified people aboard on the evacuation flights. The flights have successfully evacuated over 114,000 individuals out of the Kabul airport. These evacuations on flights will officially stop on Tuesday, when the last of the American troops will be pulled out.