The vehicle is called 'NeoBolt' and has a maximum speed of 25 kmph. It can travel up to 25 km per charge.

Researchers at the Indian Institute of Technology or IIT-Madras have now developed India's first original motorised wheelchair-vehicle that can be both on normal roads as well as on uneven terrains.
Called 'NeoBolt', it has a maximum speed of 25 kmph and travels up to 25 km per charge.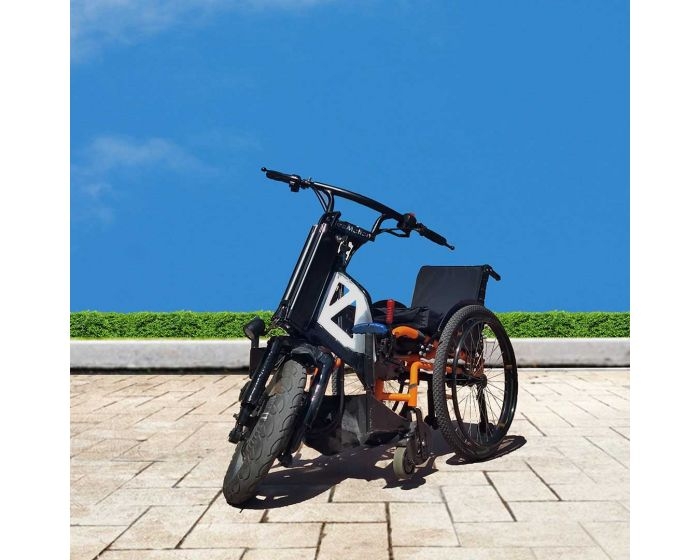 This amazing vehicle gives a sense of empowerment to all the wheelchair users and provides them with a convenient, safe and low-cost mode of outdoor mobility if compared to cars, rickshaws or even modified scooters, said the researchers. The researchers also said that the NeoBolt is powered by a lithium-ion battery.
According to the team, currently, our country imports close to 2.5 lakh (of the total 3 lakh) wheelchairs sold in our country yearly.
More products with comparable features are only available in the global market. Moreover, what they cost is anywhere around 3 to 5 times more expensive than what the IIT Madras researchers have developed.
The researchers have extensively worked along with organisations and hospitals working for people having locomotor disability. They have built the products after acknowledging in their experiences and kept making continuous adjustments to the design, said the team.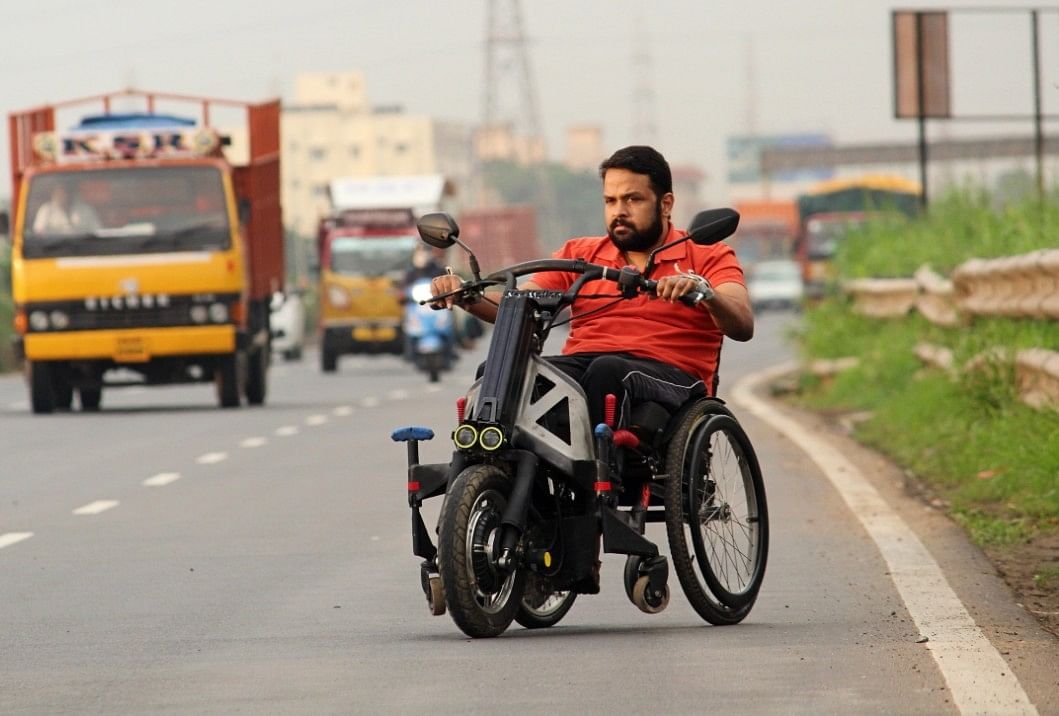 While the wheelchair has been developed by the institute's Centre for Rehabilitation Research and Device Development, the commercialisation of it has been done through a start-up called as "Neo Motion".
Sujatha Srinivasan belonging to the Department of Mechanical Engineering at IIT Madras, said that the wheelchair will be available to users at a price of Rs 55,000 approximately.
She said, "The motor-powered attachment, NeoBolt, converts the wheelchair into a safe, road-worthy vehicle that can navigate any kind of terrain that we may normally encounter -- drive through unpaved streets or climb a steep gradient, and do this comfortably as it has suspensions to absorb the shocks."
To it she added, "Products with features comparable to NeoBolt are available only in the global market and are at least three to five times more expensive."
The start-up NeoMotion is co-founded project, started by IIT Madras alumnus Swostik Sourav Dash and Srinivasan. The start-up has also developed and commercially launched NeoFly - which is a personalised wheelchair. It has been designed to improve the health and lifestyle. More than 18 customisations are enabled in this, ensuring a flawless fit to each user's necessities.
This was a little about the amazing vehicle created by the IIT-Madras researchers. The attention to detail, safety and the affordability of the product are, in my opinion, the best features of it. In the Indian market, such a vehicle was truly needed as we didn't have any as affordable and safe as this one. IIT-Madras has truly done an incredible job creating the NeoBolt. They deserve a definite a round of applause. If you know of any more such products made for the differently-abled, tell us in the comments below. Do visit the space for more such interesting articles!