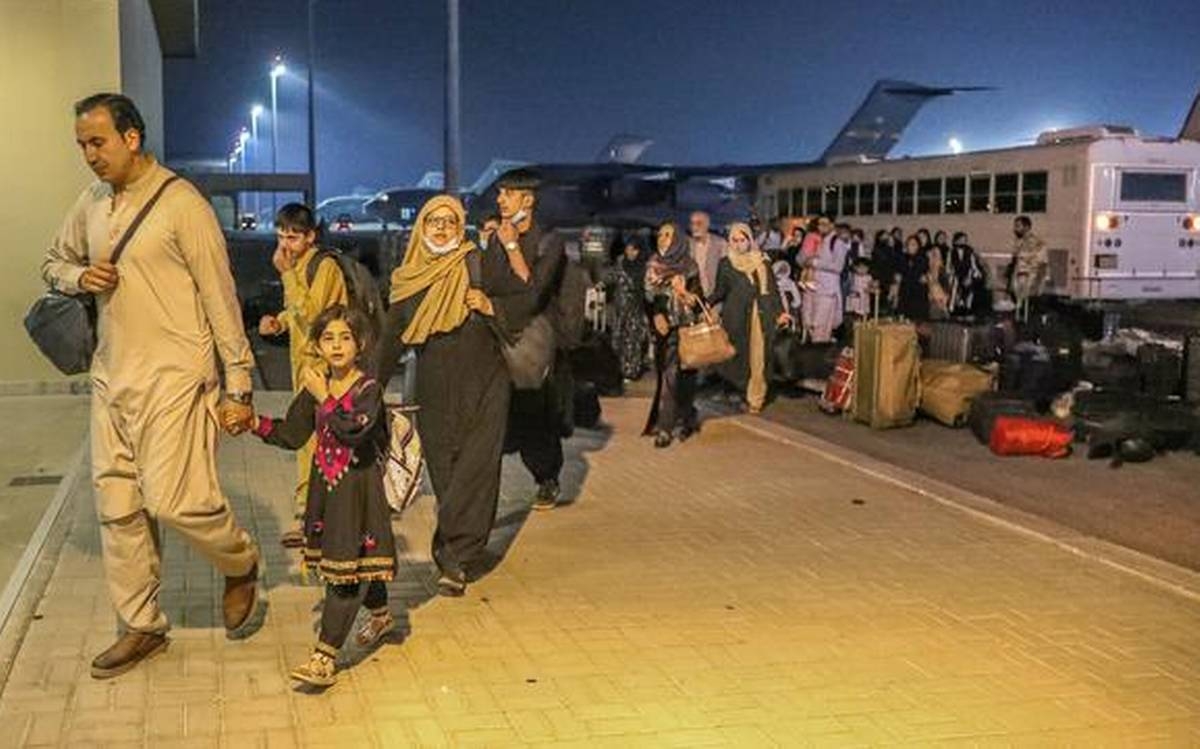 The 14-day institutional quarantine directed for Afghan evacuees did not sit well with any of them, as they say they are fully vaccinated. The government has acknowledged the unknown vaccination status of the evacuees and the extent of the Covid-19 pandemic in Afghanistan.
It has been stated that the evacuees will have to undergo quarantine.
A lady saying she spent 5 sleepless nights at the Kabul airport (along with her son who is 2), before her evacuation, said she is fully vaccinated with the Johnson & Johnson vaccine. She also said that tested negative for Covid upon arrival in India. She said that despite this, a police constable accompanies her even while going to the washroom. She couldn't feed her son for 3 days while traveling to India from Tajikistan. They landed at the Delhi airport at 9 am on Tuesday. Until 10 pm on Tuesday, they were not allowed to leave the airport. They were served breakfast, but did not get lunch.
Another Afghan national said he too has received 2 doses of Covishield and also tested negative, but was still quarantined at an camp of Indo-Tibetan Border Police in New Delhi.
They are having to stay in unfavourable conditions; finding rats and insects under their beds.
Another evacuee stated that they have been exhausted. It was a struggle to even get to the Kabul airport. They could not get any sleep for over a week and neither got any food. He says that the government should understand and tend to better arrangements. The 28-year-old said rather than putting them in camps, they should be quarantined in some gurudwara.