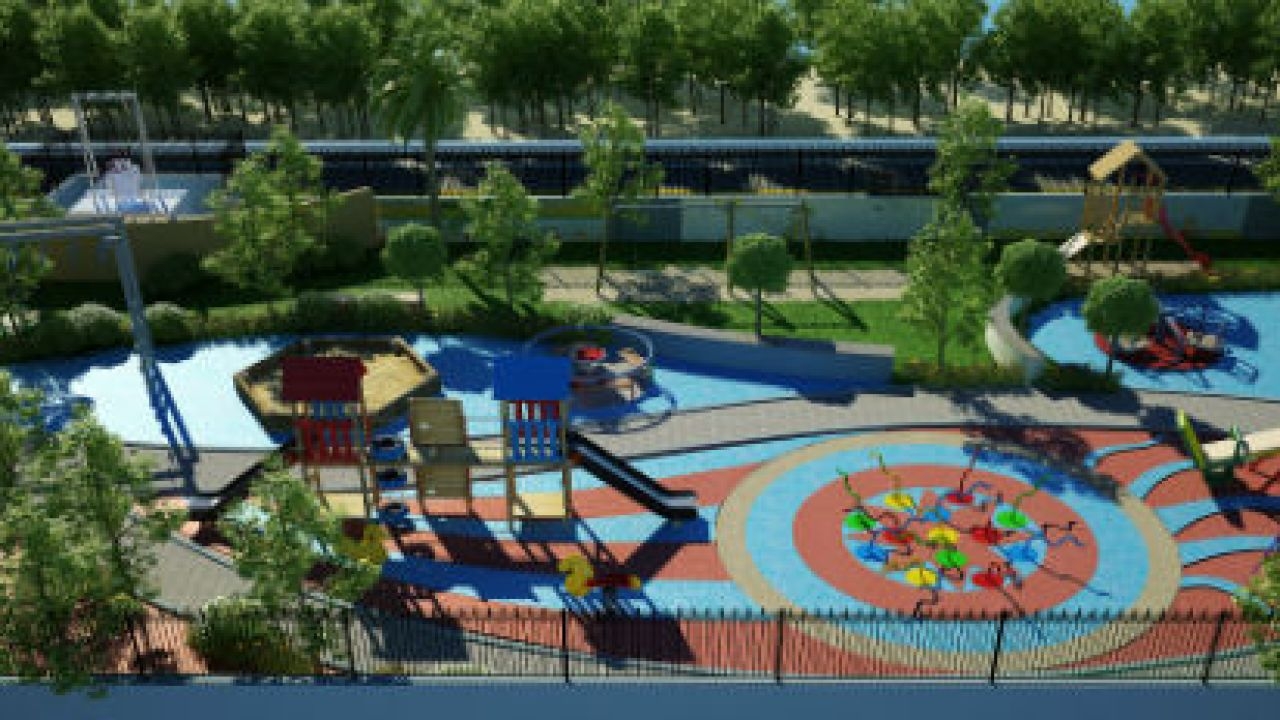 Bhubaneswar
is soon to get its first Sensory Park especially made for differently-abled children. This is a dedicated recreational facility included with the Bhubaneswar Smart City Limited (BSCL). The construction of the Sensory Park is almost completed and is located in the Saheed Nagar area in the district.
It is situated at Plot No-1786 at Maharshi college road in Ward No-30. the park includes several exclusive features meant for the special kids so that they would be safe while playing and won't have to worry about safety issues. They can enjoy quality time inside the park with family & friends in a care-free way.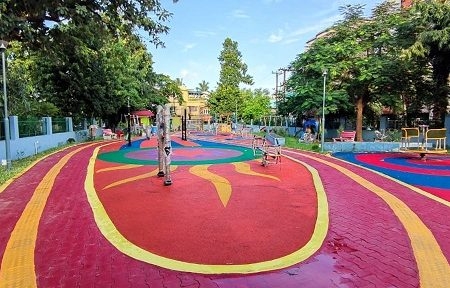 The Park was a project taken up by the BSCL under the Smart City programme and is a one-of-a-kind park having various components which will ensure complete safety of all those playing in there. The Park has been developed with an investment of 93 lakhs over an area spread across .37 acres, which is 16, 117 sq feet. The Park includes playing equipment for kids, insulated pathways, and open gym and many more children-safe facilities. These facilities fully comply with the Universal Access Guidelines.
Mr. Sanjay Kumar Singh, who is the CEO of BSCL said, "The rides and equipment in the park have safety features and the ground is covered with soft synthetic lining or sand to provide the specially-abled kids a safe and beautiful ambience to play and learn."
This Sensory Park has open-gym equipment and is a fully-equipped park. This will surely encourage both children and adults who have special needs to remain fit & smart, said Singh. He also added that the park will be opened to the people soon. The Park has been designed by the Bhubaneswar Urban Knowledge Centre or the BUKC. The started getting constructed back in 2018 but kept getting delayed over legal matters and then and faced the outbreak of Covid-19 pandemic.
Kamaljit Das, who is the BSCL General Manager, said that the kids rides inside the park have facilities like the two-seater swing, wheel-chair swing, musical poles, drum track, bucket swing, multiline swing, single seater spring rider, sound play, musical panel, sound play table, shoulder builder, 3 seater ground-level merry-go-round or MGR, multi-seater MGR, wheelchair MGR, slides and 2 seater spring see-saw, amongst many other facilities. Besides these equipments, there's a Braille wall of alphabets too along with aa basketball pole, adequate lighting, a security room, an underground water tank & dustbins. Each ride & equipment comes with safety features. The most unique feature of the park is its ground, which is covered with EPDM flooring or sand to give the kids a safe & beautiful ambience to play. The inauguration of the park is to be happen very soon.
This was a little about the unique recreational centre made especially for the differently-abled. This is a one-of-a-kind park and a really needed one for the ones who do not get to enjoy the regular parks. The differently abled often get neglected and have to miss out on a lot of activities in daily life which others don't have to think twice before. More such projects should come to be, keeping these people in mind. If you know of any more of these, tell us in the comments below. Visit the space for more such interesting content!