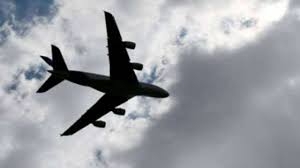 Kuwait is about to resume commercial flights with India and a few more countries like Egypt. This will happen with all the necessary Covid-19 measures which the ministerial committee have set, said a cabinet statement on Wednesday.
Other than India, Kuwait will also be starting flights with Sri Lanka, Nepal, Bangladesh, Pakistan, etc. said the government.
Earlier in April 2021, Kuwait had banned all the commercial flights coming from India, due the rapid spread of Covid-19 in the form of the second wave. This decision was taken after instructions were received from the health authorities. Only Kuwaiti citizens, first degree relatives and health workers were allowed inside the country. But the freight flight operations did continue during this period of time.
More than a million Indian community members live in Kuwait. This is the biggest expatriate community living in the country, the Indian Embassy in Kuwait said. Earlier, UK and UAE too relaxed their restrictions on flights from India amidst the evident improvement in the Covid-19 situation seen in the country.