A woman entrepreneur hailing from Pune, Megha Bafna, had invested only Rs. 3500 to sell salads with her start up called Keep Good Shape. She has hired 30 people and is now earning in lakhs.
Megha is one of the most extraordinary women out there, who, while following their passion, are also continuing to do their full-time job too. Megha says that she extremely confident in the skills she possessed and did not want to waste them. She has spent close to 15 years in the real estate sector and wanted to take up something else that she loved. Hence, in 2017, she took the plunge and started Keep Good Shape, her salad business. She says that she wasn't just passionate about making the salads and being able to feed people but also wanted to explore the world of entrepreneurship.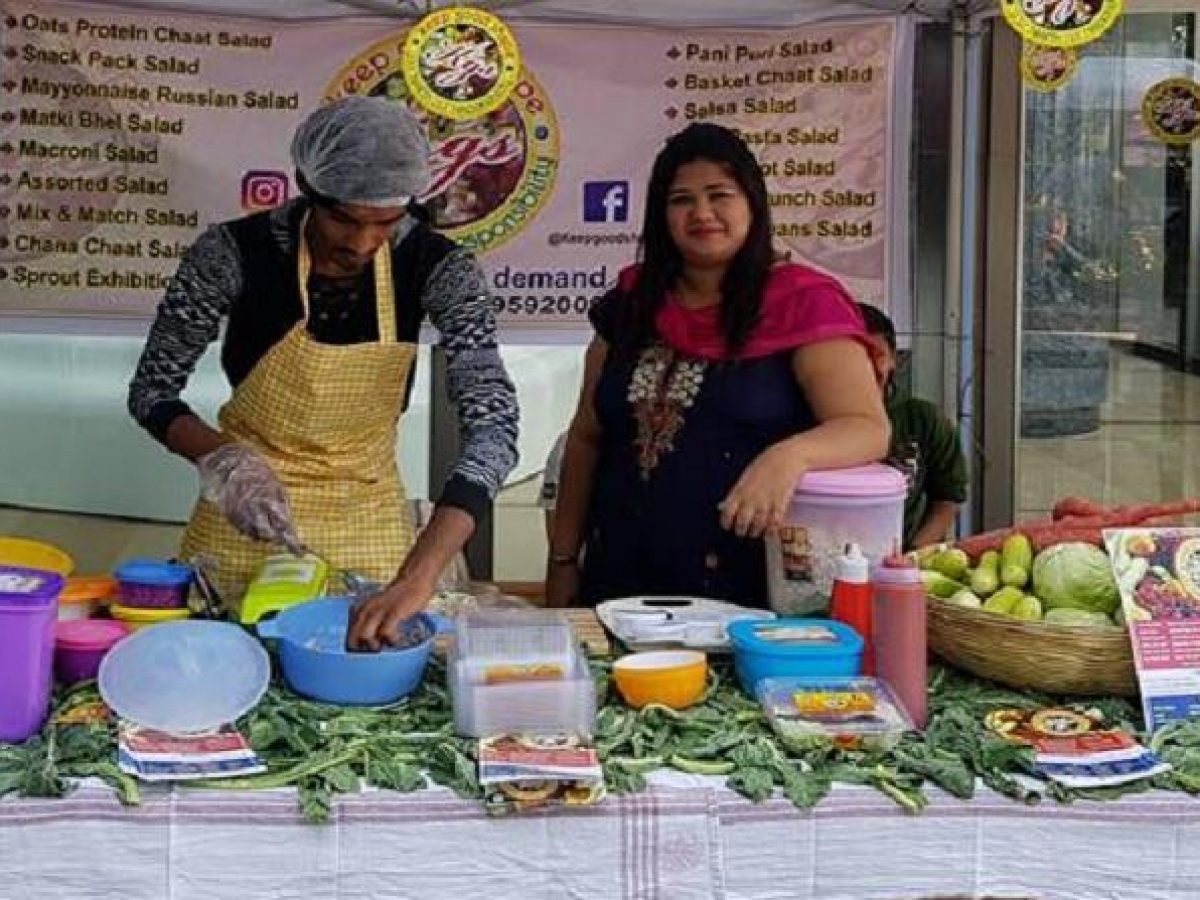 Megha has always been fiercely ambitious, and took up a job while still in college, for the sheer reason of wanting to be financially independent. Then too, she always took to work her homecooked lunches. A salad box was always a staple inside her lunch box. Her collogues loved her salads and always asked her to get more servings of it for them to enjoy.
Here, she saw an amazing unique opportunity. She realized that junk food is easily available everywhere, but good quality healthy salads weren't that easily available, or were not easy on the pocket. She wanted to address the fact that these salads weren't easily available.
That very night, Megha proposed this idea to her husband and also made a flyer that circulated on WhatsApp and Facebook. But even till now, she hasn't ever done a paid promotion. Her growth is 100% organic and from word-of-mouth. Her investment at first wasn't more than Rs. 3500 and she got 6 orders on her first day itself. But with each new day, her challenges kept rolling in.
This was just a side-hustle for her as she was also doing her 9-5 job. Her days started to begin at 4 am. After waking up, she prepped the grains and the dips for the salads. Then at 7 am, she used to go to the market to buy the vegetables for the day, and later cleaned and chopped them. Juggling her job and life along with her side hustle has been a roller coaster for her, but she said that she has loved the whole process. Today, she earns 1.5 lakhs per month.
She aims to provide the best service to her customers. Even through ups and downs, she has always maintained the quality of service for the last 4 years. She has overcome every hurdle and challenge that came her way through the entire process. She says she learnt a lot from all of it.
She has employed 30 people and went from 6 salads a day to 27 salads. Her menu changes throughout the week and also makes customized salads. She has put in a lot of hard work into her business, and all of it is now paying off.
This was about Megha Bafna and her amazing venture Keep Good Shape. Her story will inspire everyone to keep working towards your passions and not give up on them because of the hurdles in the way. If you know of any such amazing women and their ventures, tell us in the comments below. If you enjoy such content, do visit the space for more!