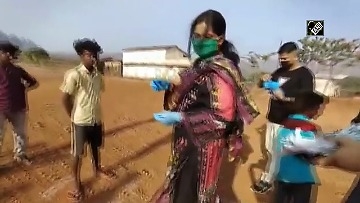 Rahena Sheikh Bagwan adopted 50 children from Raigad & is fondly called as Mumbai's Mother Teresa.
A lot of children throughout the country, especially in the rural areas, have seen a lot of tough times, both financially and otherwise, during the pandemic. They lost access to basic necessities like food & education – nothing came without a lot of struggles. 50 of these children were saved from these struggles by Rahena Sheikh Bagwan, 40, who is a cop hailing from Mumbai. She has been nothing short of a life-safer for them.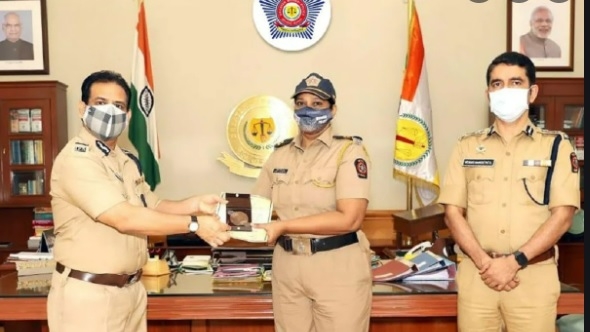 Rahena adopted 50 children from Raigad district, & she got named 'Mother Teresa of Mumbai', and was showered with honors, was awarded a certificate of excellence from her senior, police commissioner Hemant Nagrale. She truly deserves it for the humanity she has shown these kids.
Rahena has been working in the force since 2000, and has children of her own, and a family of 6. She came to adopt the kids when she was planning her own daughter's birthday. She said, "We were about to celebrate our daughter's birthday last year. Then I learnt about Dnyani Vidyalaya in Raigad's Waje Taluka. I spoke to the principal and he invited us. The kids mostly come from poor backgrounds. Some of them didn't even have footwear. We used up the money saved for my daughter's birthday and Eid shopping to help them."
Rahena said that her family always supported her in all of her decisions. She said she first went to visit the school and discussed everything with the principal. She was truly impressed with the kind of discipline the children were taught here and their excellent behaviour made her take her decision right away.
In 2020, she received a call from a constable, struggling to get an injection for his mother. Rahena called the Police Control Room, the BMC control room, and at last got the contact number of the spot where injections were still available. This incidence pushed her to help more people further. Many more cops called her for plasma, hospital beds and blood. She helped 54 people reach their needs in the moment, right from plasma to oxygen. Last month, her older needed urgent treatment after being diagnosed with a life-threatening disease. She got a call with a request for blood, and she helped them arrange for it. She also arranged for plasma for a few others.
This was a little about Rahena Sheik who went out of her way to help not just children but many other people save their lives. Adopting 50 children and looking after their well-being is not an easy task but Rahena did it and showed them kindness. She said that in the 21st century, we shouldn't see children going without food & education. We should help them without expectations. If you know of any such selfless souls doing everything they can for others, tell us in the comments below. If you enjoy such content, do visit the space for more!