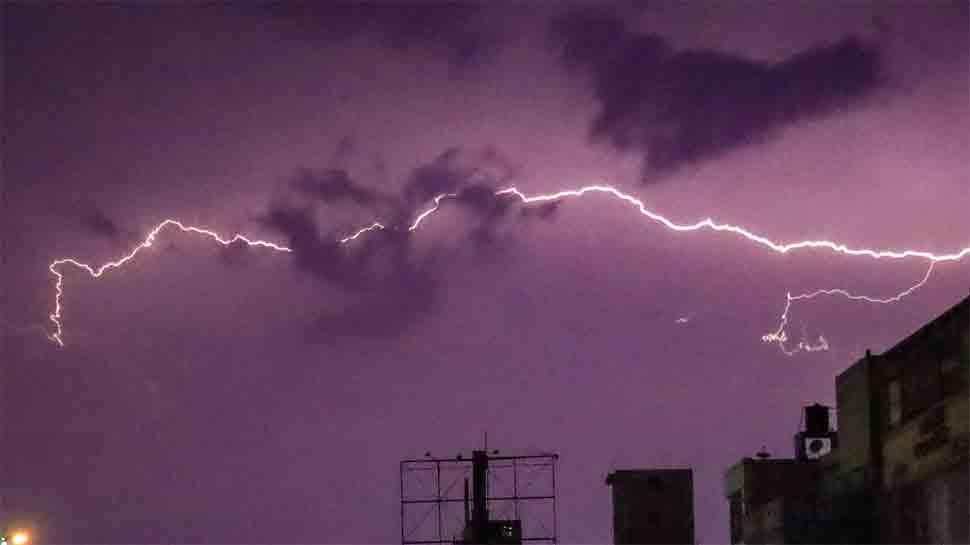 The West Bengal State Disaster Management Authority said that Murshidabad, Hooghly & Purba Medinipur were among the few areas affected by lightning.
On Monday, the Centre declared Rs. 2 lakh ex-gratia from the Prime Minister's National Relief Fund (PMNRF) to the families of those who were killed in the lighting in the various regions in West Bengal. At least 20 have been killed in the lightning strikes in the 3 districts in the south of the state.
The PM said in a tweet on Monday, 'My thoughts are with all those who lost their near and dear ones due to lightning in parts of West Bengal. May the injured recover at the earliest.'
The West Bengal State disaster management authority said that Murshidabad, Hooghly & Purba Medinipur district were among the 3 affected areas. 9 died each in Murshidabad & Hooghly districts, while 2 more died in the Purba Medinipur district, reported an official authority. 3 people were injured in the lightning strikes in the Murshidabad district and have been admitted in the Jangipur hospital.
According to India Meteorological Department aka the IMD, thunderstorms along with lightning & gusty winds occurred in many districts in the state. On Monday, a storm passed over the Alipore observatory in the city at 4:25pm, from the northwesterly direction with the highest gust of 59 kmph. It lasted for around 2 minutes. The weather office has forecast a generally cloudy sky in Kolkata & neighbourhood on Tuesday with likelihood of rain / thundershowers.