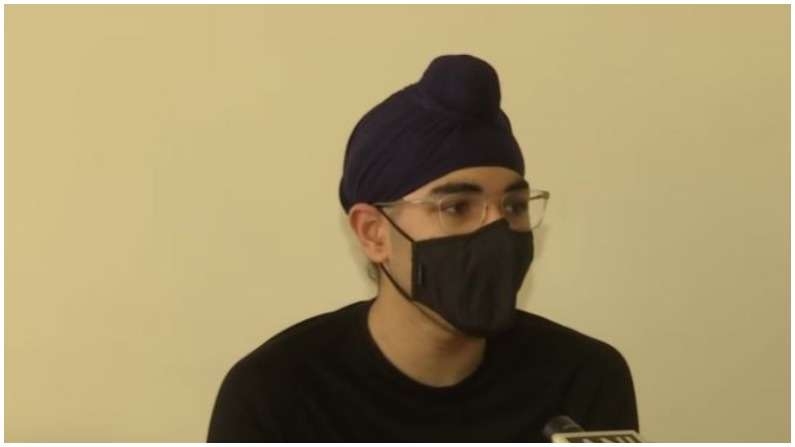 Garv Singh Khurana who a 16-year-old teenager hailing from Chandigarh began a COVID-19 fundraiser, OxygenAid, 10 days ago.
A lot of individuals from across the country, particularly students, have gone a taken many steps to help the surged up COVID-19 situation in India, and hopefully bring some relief to the affected in their own capacity. Amid all of this, the riveting story of the Chandigarh teenager, Garv Singh Khurana has come up and been known. He started a fundraiser to help procure oxygen concentrators for the COVID-19 patients. This young man took it upon himself to arrange these concentrators himself.
First, he bought some oxygen concentrators with the Rs. 50,000 he had in his own savings and then proceeded to start this fundraiser, and he ended up collecting more than Rs. 7 lakhs from this.
He said in a statement that he bought a concentrator with my saving of Rs. 50,000, then he started a fundraiser, ending up buying 13 concentrators and gave them to the needy. He started the fundraiser close to 10 days ago and his goal being to collect at least a minimum of 100 oxygen concentrators through his initiative.
Oxygen shortage is a dreaded reality in several parts of the country right now & 16-year-old Garv Singh Khurana, a resident of the city of Chandigarh, took up the responsibility himself to arrange for oxygen concentrators for those in urgent need. He was asked about what made him take on this responsibility, he said that he had been flooded with stories of Coivd-19 patients, struggling for oxygen. Almost everyone in the country were being besieged with such stories day in and out, every day. Hence, he started OxygenAid to raise the money and lend oxygen concentrators to the people who can't afford them. He added that all of us need help and we need it now. Those in need can contact at these phone numbers - 7341191183, 9910417197 and 9811198762.
This was the story of the teenager who's helping those in need. Not many take such big steps and are able to raise such amounts of money at such a young age, but Garv defied these beliefs. Moreover, not many young men or even adults would be likely to give up their savings of Rs. 50,000 on strangers, but this teenager did. His compassion for the needy has made him raise more than Rs. 7 lacks today and we hope to see him raise even more in the near future. If you know of any such individuals, let us know in the comments below. If you enjoy such content, do visit the space for more! Such inspiring stories are what can keep us going in such tough times.
Stay Safe!