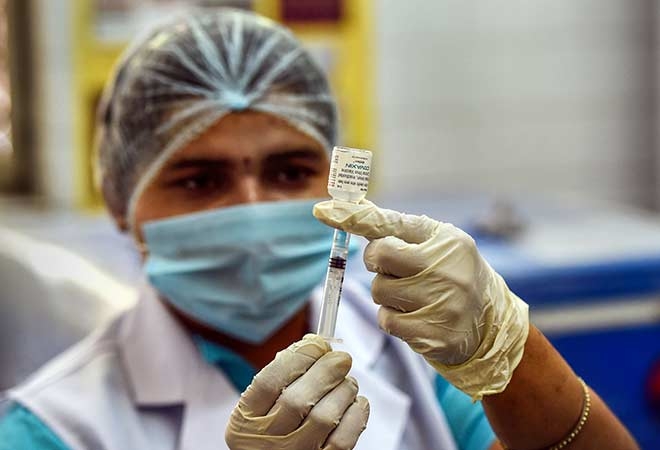 In May, an average of 1.93 million doses were given per day, resulting in many states running out of supplies by the last week of May.
According to the officials, in July or in August, the country will be able to give out 10 million doses a day. This statement backs what the Supreme Court representative said about the delivery of doses to all eligible individuals by the end of 2021. But where exactly these doses would be coming from is still unclear.
Dr. Balram Bhargava, who is the Director General at Indian Council Medical Centre, or ICMC, said, "Shortage is what you feel if you want to vaccinate the country within a month. The total number of vaccinations done in the country is nearly equivalent to the total number done in the United States and our population is four times the population of the US. We must have some patience. By the mid of year, mid-July or early August, we will have more than enough doses to vaccinate up to a crore (10 million) per day." He asserted that there is no shortage and that by the end of the year, he hopes the entire country will be vaccinated.
These line with government's projections that it will have supplies of 2.16 billion vaccines anytime between August & December alone. Although, 710 million of vaccines that are yet to be approved in India.
Mr. Bhargava said, India was amongst the very few countries in the world that are producing Covid-19 vaccines. He said, "There's Pfizer & Moderna being produced by USA, Sputnik V produced by Russia, Covishield produced by UK & India, Sinovac by China, and Covaxin produced by India. So, India is one of the 5 countries producing vaccines. Imagine where we would be if we were not producing vaccines. There is no shortage of vaccine; shortage is what you feel if you want to vaccinate the whole country within a month." India will most likely miss the original target of dosing 300 million people by end of July, one set prior to the vaccine drive was expanded & opened.
Experts say, it is possible to vaccinate all the adults within time, given the supplies are ramped up and extra focus is put on states having weaker health care delivery systems.
Another doctor, Dr. Sakthivel Selvaraj who works at Public Health Foundation of India said, "It is doable to vaccinate adults by the end of this year if the supplies increase. However, more focus would be needed on states such as Uttar Pradesh, Bihar, Madhya Pradesh etc. where health infrastructure is not as good as the southern or western states. In such states it could take longer to vaccinate people." In the briefing, the officials also shed light upon a few aspects of the government's strategies to study various combinations of the vaccine doses.
This was a little about the vaccination dosage plans in India. This has been a major issue in our country. If you would like to share some insights about the topic, comment them down below. If you enjoy such content, do visit the space.
Stay Safe!