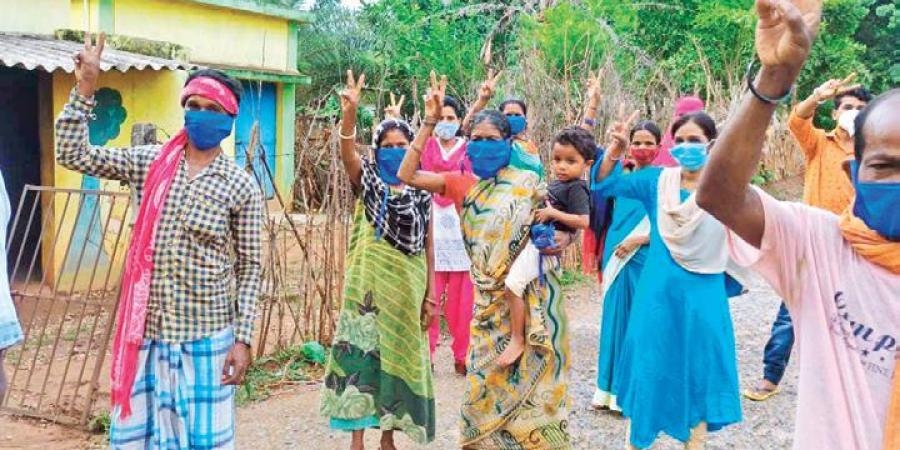 Renganar is very the first village in the state which was able to give out the 1st dose of 2 of the COVID-19 vaccine to all those eligible here despite it being a remote and tribal village.
This remote village in Chhattisgarh which is a tribal area in the district of Dantewada has become the first one in the state to give the 1st dose of the Covid vaccine to all the eligible people here, the officials stated on the 16th of June.
The PR department in Raipur said, "The village has set an example in the fight against the pandemic. It became possible due to constant efforts of healthcare personnel and awareness teams." Renganar is located around 420 kms from Raipur and has a population of 310 adults. 294 of these adults have been eligible and were given the first jab, the official added.
The official also said, unlike in the urban areas, 100% vaccination has been difficult in remote areas due to having limited internet / smartphones that aid with the registration processes. But the villagers and the healthcare workers' enthusiasm were very fruitful and the drive was a success.
Spreading awareness about vaccination and its dire need was essential in areas like these and the local healthcare workers here played an important role in doing the same. They did a great job of sharing the importance of vaccination amongst the villagers.
Many vaccination drives have already been arranged by the Dantewada district administration which is in Kuankonda but because of prior misconceptions & a certain lack of mindfulness, only a small amount of interested people showed up to the session, he said. He said that the local health workers & awareness teams convinced the villagers here that the vaccine is one of the most effective ways to avoid Covid-19 infection.
The awareness teams went from door-to-door in the village as if on a mission and successfully persuaded the locals to get vaccinated. They explained the benefits of the same, said the village head of Renganar village, Sanmati Telami.
One of the members of this awareness team named Santram was quoted saying, "Out of 310 adult population in the village, all 294 persons eligible for vaccination have received the first dose of vaccine. Divyangjan or the differently abled also participated enthusiastically in this campaign." Till now, 72.94 lakh vaccine doses have been given to people in all the categories in Chhattisgarh area.
This was about this remote tribal village of Renganar and the incredible feat it was able to pull off. If this village was able to vaccinate all the adults in the area, there is hope that soon all the people in the country will be able to do the same. If you know of any such incredible stories happening around the country right now, tell us in the comments below. If you enjoy such stories and would like to see more such content, do visit the space! Stay Safe!