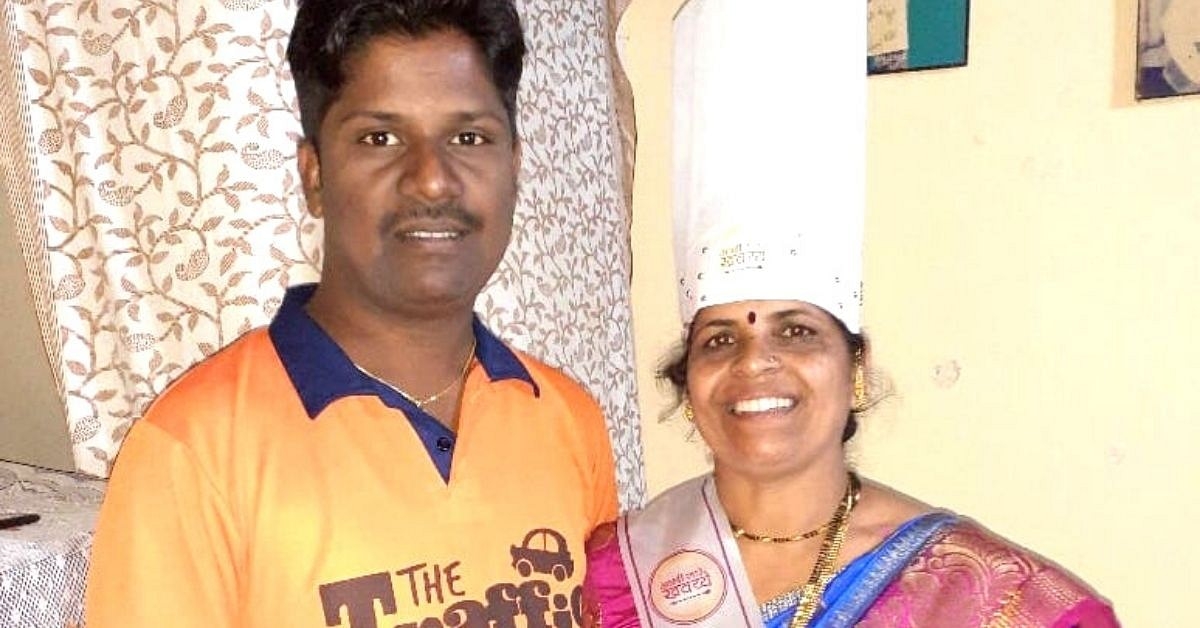 Inspired by his mother's grand recipe, Gaurav Londhe, hailing from Thane, quit his job as a manager to start 'The Traffic Vada Pav'. Here's how he made his food business into a huge success -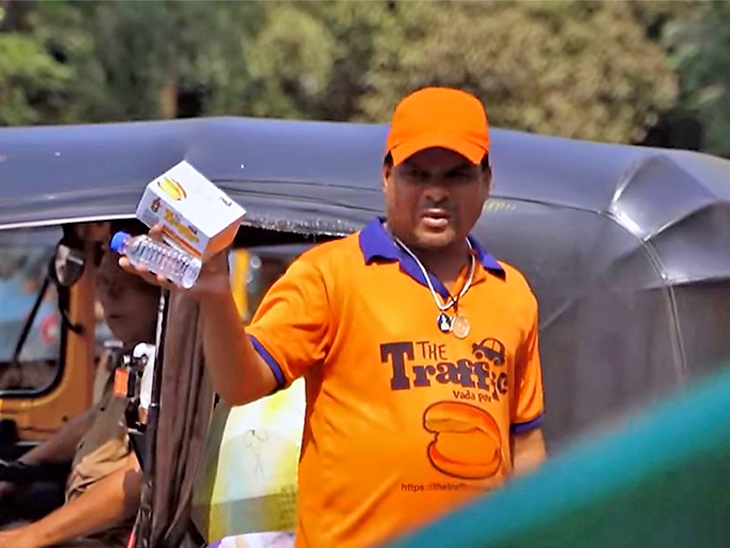 Up until 2009, Gaurav worked as a pizza delivery boy. He used to get stuck in a lot of traffic while going home from work. He'd crave for a snack while waiting for the traffic to start moving. 10 years later, he faced similar traffic situations, leading him to start
The Traffic Vada Pav
in September 2019. In July of that year, he realised that there must be people like him, feeling hungry while being stuck in traffic. It would be amazing if these commuters would get a snack on their way home. He gave it a serious thought, as he always wanted to start his own venture.
After 10 years of working in the food delivery business Gaurav was confident about his venture. He knew how to market the product and that there was a potential market that remained unexplored. With this idea, Gaurav decided to sell fresh, hygienic & neatly packed vada pavs, with a small water bottle & tissue paper inside a box for Rs. 20. The peak hour traffic starting from 5 PM - 10 PM in Thane works best for his business, which now makes him around Rs. 2 lakhs per month.
Leaving a stable job to start his own food venture seemed daunting to Gaurav's mother & wife. His 52-year-old mother, Ranjana, was upset after learning about his decision to quit. She tried to make him keep his job and not quit. She had doubts about the business model as many others we doing it too. But he was adamant, so Ranjana lent him Rs. 1 lakh as investment. He promised to repay the money with double the amount.
He spent this initial investment on kitchenware & equipment for his business, spending some money on packaging too. His mother agreed to cook the vada pavs & his wife took the responsibility of packing the snacks and Gaurav would sell it at the junction.
His mother reminisced, they cooked 50 vada pavs on his first day but none of them got sold. Gaurav returned disappointed, but said he distributed them to commuters. This continued for the next 5 days, and Gaurav also took help from some of his friends to sell the snacks at the junction.
The week after that, they prepared for the same fate but after an hour, Gaurav called excitedly and asked his mother to make a more vada pavs. The demand for them kept coming in batches, and they successfully sold more than 100 vada pavs that same day. His mother said that business has since then only skyrocketed.
Today, this venture sells more than 800 vada pavs each day & makes a business of Rs. 2 lakh per month. He says he makes about Rs. 80,000 per month after discounting costs. They've rented a kiosk and recruited 8 boys & he pays them Rs 6,000 a month to sell the vada pavs. They wear orange T-shirts as uniforms & are easy to spot with The Traffic Vada Pav at Teen Haath Naka."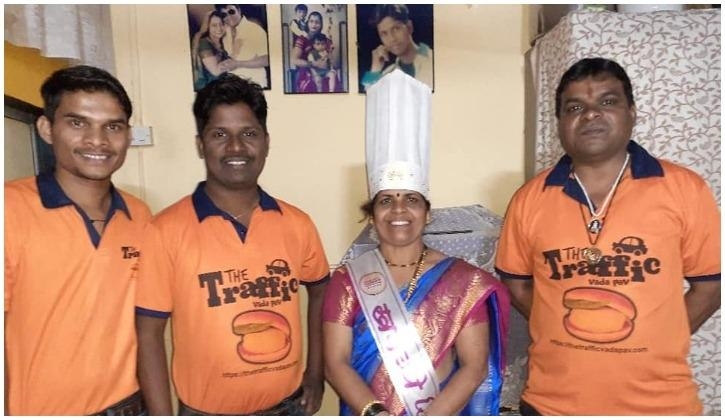 Customers call to inquire why the vendors are missing, if they don't spot the boys selling the snacks. Some commuters even make a quick stopover at the kiosk. Ranjana still blends spices & makes batter for the vadas. She says, "I feel proud that he didn't fail me & succeeded in his venture."
This was the inspiring story of Gaurav Londhe, the 30 year old Thane who turned his venture into a massive success, loved by all. He's currently saving up to buy a new place. If you know of any such businesses, tell us in the comments below. If you enjoyed this article, do visit the space for more such content!