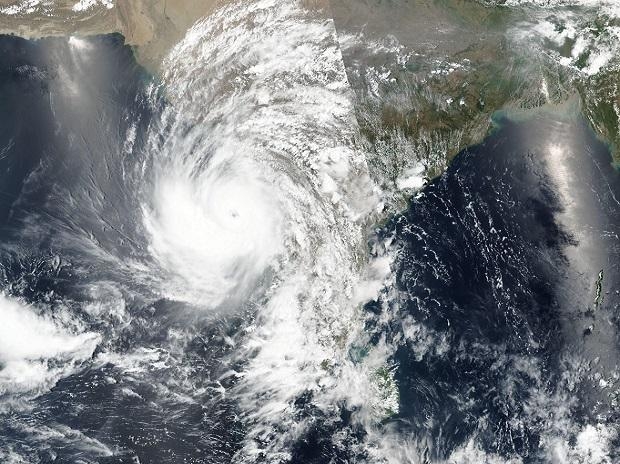 Cyclone Yaas likely to turn into a very severe storm tonight, May 24 th and is expected to hit
West Bengal on May 26 th . People have been evacuated from shores.
On Wednesday the cyclone Yaas is expected to make its landfall & the government of West
Bengal & Odisha are on high alerts. The government of West Bengal has already started with
evacuating people from the low-lying districts of South 24 Parganas and East Midnapore.
The India Meteorological Department aka the IMD predicted that Cyclone 'Yaas', which may turn
out to be "very severe cyclonic storm", will make landfall in Paradwip, Odisha and Sagar, South
24 Parganas on May 26 th evening. It's speed will be ranging between 155 km/hr & 165 km/hr.
On Monday, the IMD informed in a tweet about the course of Cyclone Yaas stating, "Depression
over East-central Bay of Bengal intensified into a Deep Depression and about 600 km north-
northwest of Port Blair to intensify into a Cyclonic Storm by 24th May morning and further into
a Very Severe Cyclonic Storm during the subsequent 24 hours.&quot
In both Odisha & West Bengal, the National Disaster Response Force aka the NDRF, the military,
and the Coast Guard have been equipped to fight this impending storm. 32 teams have been
deployed in Bengal and 28 teams in Odisha. Some teams are also out in Andhra Pradesh, Tamil
Nadu & Andaman & Nicobar Islands. The total teams are 85.
Indian Navy, Army, Air Force and the Coast Guard have marshalled personnel with equipment
and have appointed response teams ready at various locations. The essential COVID 19 supplies
coming through rail / road transport has been kept an eye on.
On Sunday, the Ministry of Defence aka the MoD informed that Indian Air Force has airlifted 950
National Disaster Response Force (NDRF) personnel along with 70 tonnes of load from
Jamnagar, Varanasi, Patna, and Arakonnam to Kolkata, Bhubaneswar & Port Blair on May 23,
2021.
The MoD said, "IAF has kept sixteen transport aircraft and 26 helicopters on standby for
immediate deployment. Indian Navy, fresh from Humanitarian Assistance and Disaster Relief
(HADR) and rescue operations on the Western Coast, has moved 10 Human Assistance and
Disaster Relief (HADR) pallets to Bhubaneswar and Kolkata, while five HADR pallets are ready
at Port Blair."