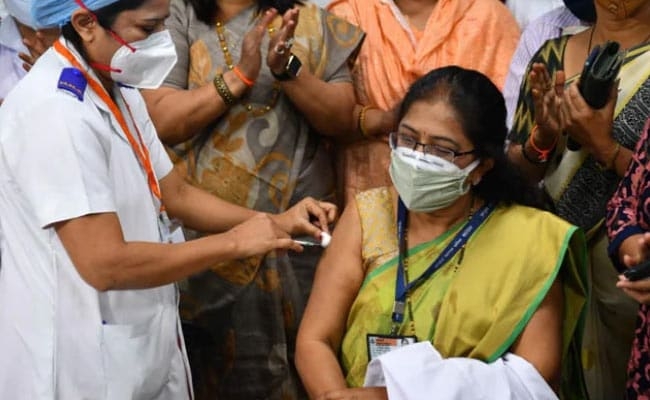 Until now, only those between ages of 45 & 59 years, & who have a combination of 20 listed co morbidities, were being administered the vaccine.
Beginning Thursday – the 1st of April, the no. of daily Covid vaccinations is likely to increase as Delhi is all set to throw open the inoculation drive to everyone above the age of 45 years (irrespective of co morbidities), - as per directions of Union government. There are almost 45 lakh people in Delhi in between the ages of 45 & 59 years, according to Satyendar Jain - the Delhi health minister.
During a press briefing that happened on Wednesday, Jain said that "According to the population census, there are 65 lakh people over the age of 45 years living in Delhi. This includes 20 lakh people over the age of 60 years for whom the vaccination drive is already open. The vaccination drive will begin on a big scale tomorrow - Thursday for all those who are eligible. There are currently over 500 centres in Delhi and many of them operate from 9am to 9pm."
In preparations for the bigger vaccination drive starting Thursday, the districts have been prepping the ANM aka - the auxiliary nurse midwife and ASHA aka - the accredited social health activist's networks to educate, mobilising more people in this age group.
A senior official from the South District stated, "We are utilising our ANM and ASHA network to motivate more people and bring them to the vaccination centres. They are followed by our on-the-spot registration teams in vans in poorer neighbourhoods. They register people and directly take them to the neighbouring centres to get the shot."