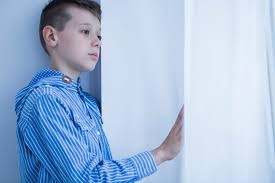 World Orphan Week is promoted by SOS Children's Villages UK which is known to be the world's largest orphan charity. World Orphan Week is a call to respond to the suffering of millions of orphaned & abandoned children in the world. SOS Children's Villages says - there are more than 14 million orphans worldwide and more than 100 million children living on the streets or abandoned – but aren't identified or even counted. SOS Children's Villages was founded in 1949 by a young Austrian medical student, Hermann Gmeiner, who witnessed the suffering of a lot of orphaned and abandoned children after World War II and felt that something had to be done about them to provide them help.
Background about the World Orphan Week - World Orphan Week is one of the most remarkable events celebrated globally. When we talk about the history of this week, it was started in 2005. SOS Children's Villages UK which is one of the largest charitable organizations starts this week. SOS Children's Villages also has several sister organizations spread across 125 countries. They are working to help the abandoned and orphaned children. One of the main aims of this organization, they basically provide the access to medical care & education. Apart from these, they provide these orphaned children with a family and home.
Originally, this week started in November and it was a kind of holiday week that allowed people to learn the important aspects about these SOS Children's Villages. This organization let people know about the miserable condition these orphaned children were in. Moreover, they educate them about how they can help these abandoned children.
Financially stable people can sponsor a village or even just a child. Moreover, they can make a donation to the non-profit organizations that are working day & night to provide all-around help to these orphaned as well as the abandoned ones. People should come forward and help the children who've got a miserable life due to natural disasters/emergency situations. This organization provides an opportunity through World Orphan Week so that people can understand how they can help needy people.
Celebrate this Week - People observe World Orphan Week in Canada, the United States and the UK. They could make this week very efficient by making a donation to non-profit organizations. Moreover, people can come forward & make a solid donation to the SOS Children's Village. Apart from these, you can sponsor a village or a child. The donation process is actually very simple. You can make a donation online through the main website of the organization.
Importance of Fundraisers -
When observing the World Orphan Week, we cannot go without talking about role of fundraisers. Fundraisers are playing an impactful role to make this event even more efficient. Well, they are the people who can inspire the local community so that they can step forward for helping the needy kids. Apart from this, the fundraisers can use online donation platforms to raise funds for the orphans. Well, they can also make a direct donation to the non-profit organizations that are working for these children here. Adding on to these, the fundraisers can promote online donations when considering the present situation right now.