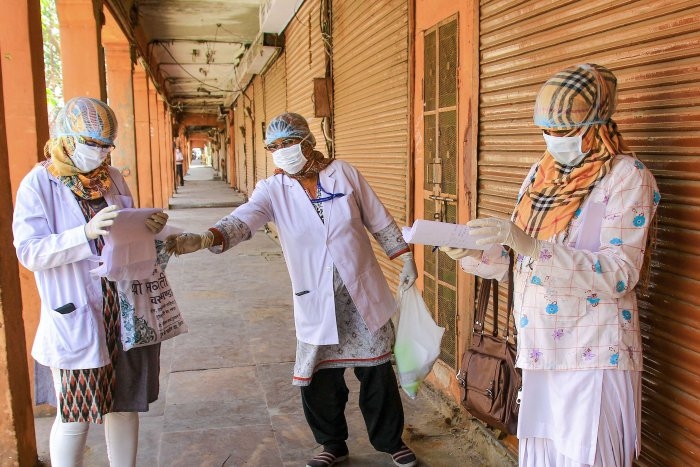 Amongst the rising cases, the Central Government has told all states & UTs to make sure that necessary measures have to be taken to prevent the spread of the Corona virus.
The Union ministry of Health & Family Welfare, on Friday said that as many as 14 states and Union territories that include Rajasthan, Pondicherry & Jharkhand – haven't reported any new fatalities due to the Corona virus (Covid-19). Despite the resurgence of infection all over the country, especially in states like Maharashtra & Gujarat, these 14 states and UTs have managed to keep the daily toll at zero though India's overall toll due to the disease is on a rise!
With daily count of more than 200 deaths over past few days, the country's total toll due to Covid-19 has reached 161,240, which is around 1.35% of the total confirmed cases, according to Health Ministry. 6 states account for 78.6% of the new deaths. Maharashtra reported 111 casualties, followed by Punjab - 43, then Chhattisgarh - 15, Kerala - 12 & Tamil Nadu - 11, and lastly Karnataka - 10.
India's active Covid-19 caseload is soaring after it touched its lowest mark in mid-February. It stood at 452,647on Saturday. The active cases as of now, account for 3.8% of the in total infections tally.
A list of all the states and UTs that have not reported any amount of new deaths – Rajasthan, Jammu and Kashmir, Jharkhand, Odisha, Pondicherry.