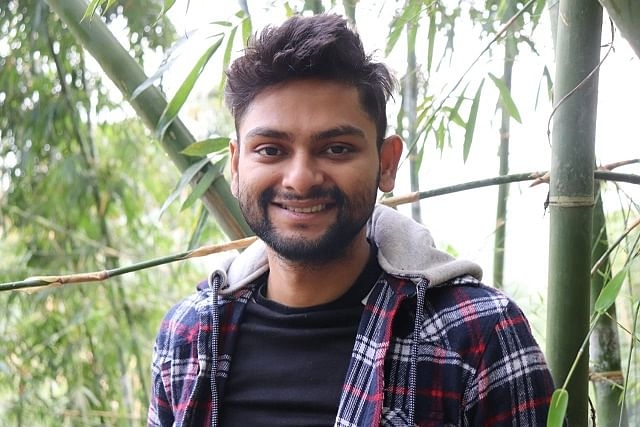 Plastic has made its way in our daily lives and has stayed put to become an integral part of it. One of the most common usages, the plastic straw, was being used everywhere - be it at a roadside cafe or a coconut vendor on a street, everyone used it. But did you know that a single plastic straw takes more than 100 years to decompose? It true was incredibly hard to find a sustainable alternative to these handy plastic straws, but Mr. Sunam Taran who's an entrepreneur based out of Assam started making eco-friendly straws made out of wheat stubble, of all things!
After a lot of research and experimentation on this, Sunam started manufacturing this unique straw made with wheat stubble. These unique straws are made by using agricultural waste costing just Re. 1 (cheaper when you buy it in bulk) and decompose within 6 months.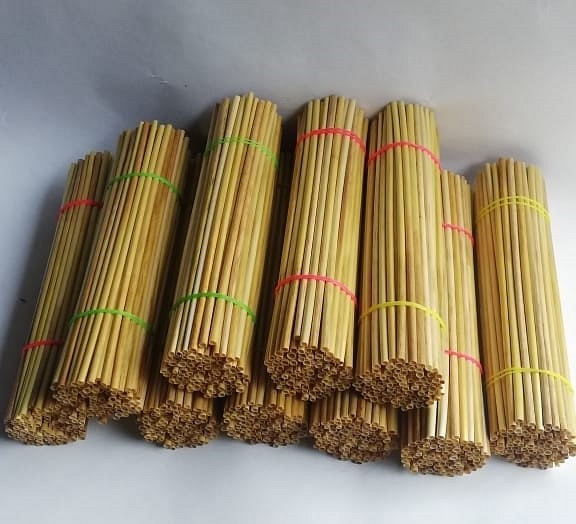 The 28-year-old started selling these straws under 7 Sister Crafts - a venture he started back in the August of 2018. He also sells goods made from bamboo, like toothbrushes, fruit baskets, bottles, mugs, furniture, even offering services for interior design under this same brand. The brand has more than 500 different products in a different 1,000 designs.
How Sunam started his venture was when he first Sunam noticed that the artisans made conventional bamboo items that everyone else was making & it lacked novelty. With the will to provide access to market channels and add a versatile range of products, Sunam started 7 Sister Crafts. The products sold are crafted by the local artisans at their homes, and Sunam supervises them artisans when he can.
How are these unique straws actually made? Once they collect the stubble, they boil it. Boiling helps in transfer heat to the fibre that holds the straws together. Since just water is used in the process, (no other chemicals like bleach, chlorine or petroleum) only wheat straw, hence making it absolutely 100% eco friendly. Once it dries they pack them up, making them ready to be sold. These wheat straws are biodegradable no problem is in question about cleaning or decomposing after their use. Of course straws aren't edible, but they're definitely gluten-free which keeps it from affect your health like the toxic chemicals in the plastic ones. When it comes to their durability, it truly is great as it lasts for years with no damage like fungus on them.
He did face his share of challenges with this project, despite the brilliance of it. A lot of those were due to the infrastructure, which wasn't up to the mark. The wheat straws and other raw bamboo that they collect and have in stock are tough to store, especially during the monsoon. At this time it is susceptible to fungus and moulds which becomes challenging as they didn't have big warehouses. Also, sometimes, during large export orders, it is difficult to fulfil the orders quicker as all is handmade & none of the processes at all, are mechanised.
Nonetheless, this business idea has done a huge favour for the environment as this was a genuine need of the hour. In India, plastic pollution is difficult to nip at the bud unless manufacturers understand the severity of this situation & take accountability, find alternatives. The Central Pollution Control Board (CPCB) had estimated that India manufactures approximately 707 million metric tons of plastic products in a year. Upon further analysis, it was concluded the country generates a minimum of 25,940 tons of plastic in a day.
Sunam made an amazing attempt at reducing that amount and cared enough and paid heed to the need of the environment, while so many manufacturers just continue to neglect the situation. Turning a blind eye to this situation is only going to make it more severe by the day. Did this story inspire you to take some action in the favour of the environment? Do let us know in the comments down below! Come back for more such inspiring stories.