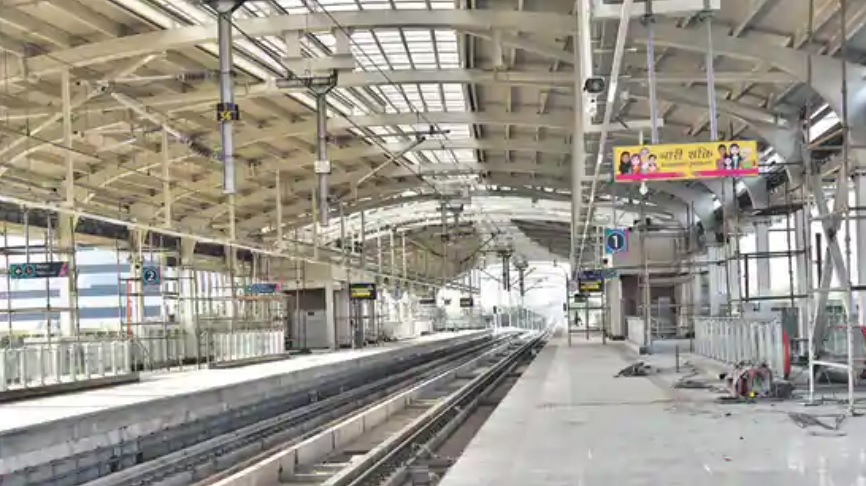 The Maha Metro Rail Corporation aka the Maha-Metro has successfully finished building the station of Sant Tukaramnagar and it is now the first completed station on the stretch of the Pimpri-Chinchwad to Swargate.
According to the metro schedule, it was supposed to be completed at least 6 months prior to this. But due to the covid-19 pandemic, the work was delayed. The Pune Metro Administration completed the work when the lockdown was eased. The construction of this station of Sant Tukaramnagar was started in December of 2019. But the work was put on pause for several months due to the pandemic.
The Pune metro is supposed to be starting its commercial operations from PCMC till Phugewadi. Sant Tukaramnagar is one of the stations on that route. This is a 6 kilometer stretch. It is a priority stretch of Pune Metro. In 2020, the Pune Metro had successfully done a trial run on this route in a 1 km stretch between the PCMC and the Sant Tukaramnagar Station.
The general manager of the Pune Metro, Hemant Sonawane said that, "Sant Tukaramnagar metro station has been completed. There is some minor work going on. It is one of the major stations on the PCMC to Swargate route. After that, we are focusing on completing the Phugewadi station. It will be complete within one month. We have given priority to PCMC to Bopodi stretch which is 6.6 kilometre. We have had trail runs between these two stations."