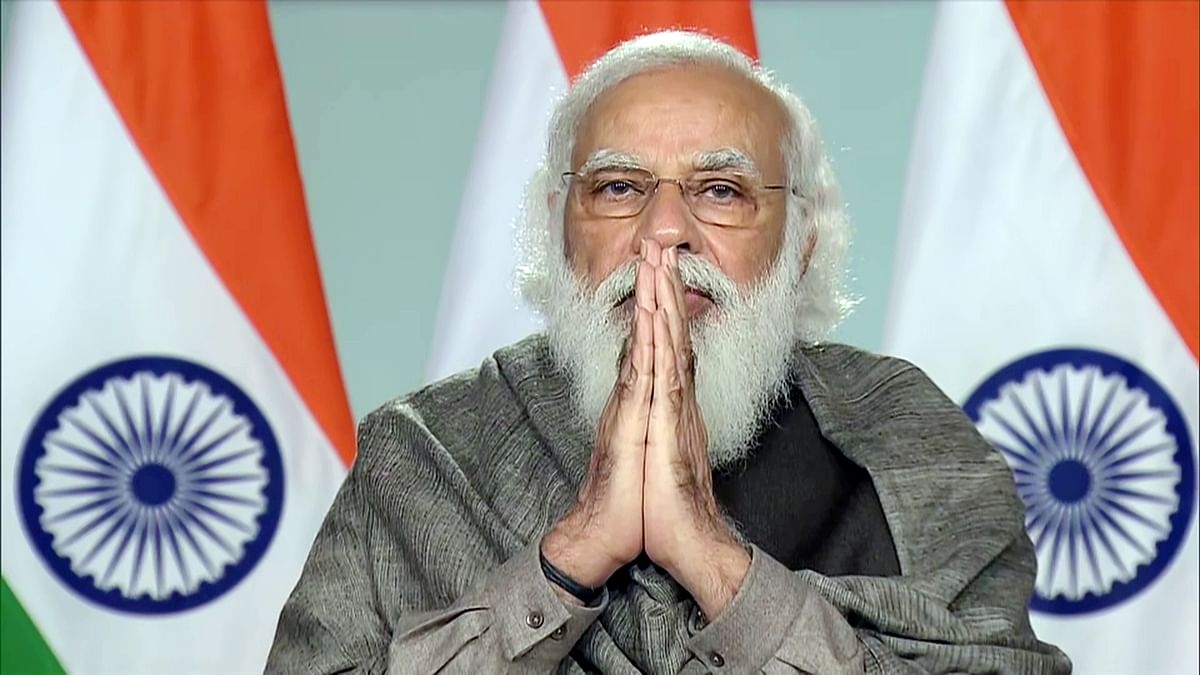 Prime Minister Narendra Modi inaugurated the Chauri Chaura Centenary Celebrations today in Gorakhpur in Uttar Pradesh today at 11 AM through video conference. "The day marks 100 years of the 'Chauri Chaura' incident, a landmark event in the country's fight for independence," was said by the Prime Minister's Office stated on Wednesday, 3rd February.
The Prime Minister will also be releasing a postal stamp which is dedicated to the Chauri Chaura centenary during this event. Yogi Adityanath, the Chief Minister of Uttar Pradesh is also be a part of this event. The celebrations dedicated to this event will be taking place in all of the 75 districts in the state. These events are planned by the State Government. "The centenary celebrations and various events planned by the state government will begin in all 75 districts of the state (Uttar Pradesh) from February 4 and will continue till February 4, 2022," were the words of the PMO.
The UP Government also has planned to develop `Chauri Chari Shaheed Memorial` as a heritage tourist attraction in Gorakhpur as the yearlong celebrations help to mark 100 years of the Chauri Chaura incident. "The State Government led by Chief Minister Yogi Adityanath has announced to hold year-long centenary programs in view of 75 years of independence and has plans to develop the 'Chauri Chaura Shaheed Memorial' as a heritage tourist spot," is a part of the press statement released by the UP Government.
What is the Chauri Chaura Incident?
This was an event which was a landmark in the journey of India's independence. It took place in the year 1922, when Indian freedom fighters who participated in the non-cooperation movement were fired upon by the British India police. While retaliating, the protesters set fire to the Chauri Chaura police station in Gorakhpur on the 4th of February 1922, killing 22 policemen and 2 freedom fighters inside the station. This resulted in a huge number of freedom fighters being put on trial by the colonial administration; a lot of them were executed and a lot more were condemned to a lifetime in prison for this incident. This act of violence made Mahatma Gandhi to call off this movement entirely.
- Kinjal Dixit