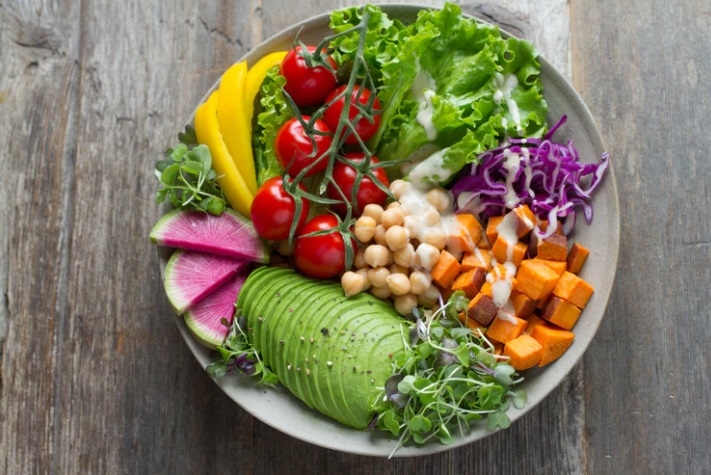 A plant-based diet is one where we eat more whole foods and plants which includes fruits, vegetables, legumes, nuts & seeds, and whole grains. This diet of course doesn't strictly mean just eating plants. For some people, a plant-based diet can also exclude all animal products, which makes them vegan. For the rest, it is about choosing to eat more food from plants than from animals. This is a nice and convenient way of making plants the majority of your diet than completely eliminating dairy, fish, and meat from your meals. You will just be eating less of these.
Healthy Heart – Eating plant-based gives you higher chances of lowering the risk of cardiovascular diseases. It can also help reduce other risks of the heart including lowering your blood pressure and cholesterol levels and will definitely improve your blood sugar control. It is also known to lower inflammation which increases your risk of heart diseases by promoting the build-up of plaque in the arteries.
Lowers the Risk of Diabetes - Plant-based diets may also reduce the risk of developing type2 diabetes. This diet is also may help prevent further medical issues from developing. Whatever your BMI may be, following a vegan or plant-based diet reduces your risk of diabetes. A study has shown that people who eat meat regularly acquire double the risk of diabetes as compared to that of vegans. In a different study conducted in February 2019, vegans have higher insulin sensitivity, important for keeping healthy blood sugar levels.
Weight Loss – People following plant-based diets tend to have a lesser body mass index (BMI) compared to people who have meat regularly. Research has shown that people who stick to plant-based diets not only lose weight faster but are also able to keep it off for longer. A smaller study which took place recently showed a study comparing the effects of weight loss of 5 different diets and it was concluded that the vegetarian/vegan diet lost more weight than those on a standard Western diet, without having to stick to the diet perfectly.
Better Nutrition Gain - As most of us know, our intake of fruits and vegetables is not as much as recommended, and it is clearly not enough. Hence, when you make the majority of your diet plant-based, it will obviously be a very nutritious choice for you, and your body will thank you for it in more than one way. Fruits and vegetables will provide you with all the fibers, vitamins, minerals & antioxidants your body could possibly need. We do not consume the amount of fiber our body needs, and it helps your heart, your gut, your waist, and your blood sugar. But overall, doctors have said that a vegan/plant-based diet is better for health than an omnivorous one.
Reduces Risk of Cancer - Research has been proving for decades that a diet that includes a lot of fruits and vegetables and grains is associated with lower cancer risk. Moreover, the phytochemicals in plants lower the possibility of getting cancer. Research has shown that consuming red and processed meat increases cancer risk, particularly colorectal cancer. So eating plant-based is basically a win-win.
You will most likely obtain benefits from cutting down on meats, but it is more than what you have to limit yourself with. What you add to your diet makes a significant difference too. Eating plant-based will provide you with all the good things in nature that your body was falling short of. I hope you enjoyed this article and found it helpful. Comment down below when will you be switching to plant-based? Do come back for more such content!
- Kinjal Dixit