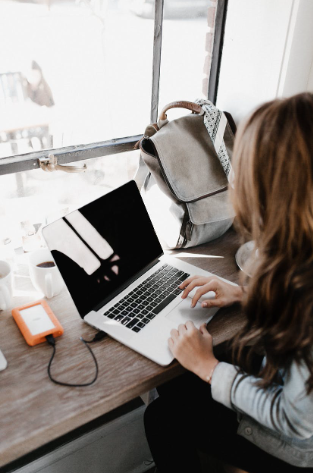 The busier people get, the harder they find it to shut off the brain and to actually get work done. It's hard to feel inspired when the to-do list looks really long and the time you have finish it is not nearly enough. Sometimes, people do get stuck in a rut. When you're not passionate about your work, it can get really difficult to get up in the morning feeling motivated and be willing to go to your job and do it. But remember, there is still hope and you can do stuff to get that motivation up. Here are a few tips to do the same!
Read – Keep a couple of motivational books with or around you at all times. A few motivational sentences to get you feeling inspired and ready to take on anything the day throws at you. If you read something that hits home for you, it will give you a reminder of that you're en route to success and that everything you're doing & your hard work is absolutely worth it. A book by your side will double for being a pocket coach. You can reach it whenever you need it if it will be right by you.
Go for a Walk – This is a go-to way for many to take a little mental break. Whether it is walking to a coffee shop to grab your favorite drink, or going for a stroll with a friend. Appreciating the outside weather, taking a second to be out of the house to notice the nature and surroundings and the coffee of course, is sure to give you the reset that your mind needs to feel motivated again. Besides, when one goes for a walk / run, more creative ideas are sure to come to mind.
Light your Favorite Candle – this may seem strange to you, and you may not have known about this before, but scents are a huge and powerful mood changers. Just find yourself a candle you absolutely cannot get enough of, maybe even a few of them, and light them up each time you feel dreary or uninspired. They will definitely help!
Switch Up Your Scenery – If you're going for a walk, then you might as well consider changing up your office-space if you've been feeling much uninspired, more than usual. If that is not possible, maybe switch to another room in your house, or even in your balcony or back porch. It will make a world of difference for your mood and motivation status. It will give you new ways of thinking.
Give – When you give, you see the fruits and outcome of your hard work. When you see the significance and importance of your work in the world, it will naturally inspire you to work more and harder. You will be able to make more, and so you will give more back. Giving is actually the best gift you can give, and the more you give, the more you will get. Seeing what difference your work makes in others lives will give you a huge boost of motivation & inspiration.
These were just a few of many things that will get you feeling inspired to create again, and keep creating better each time. What are some things that help you feeling motivated & keep you going? Do comment down below and let us know. I hope you enjoyed this article and will come back for more!
- Kinjal Dixit