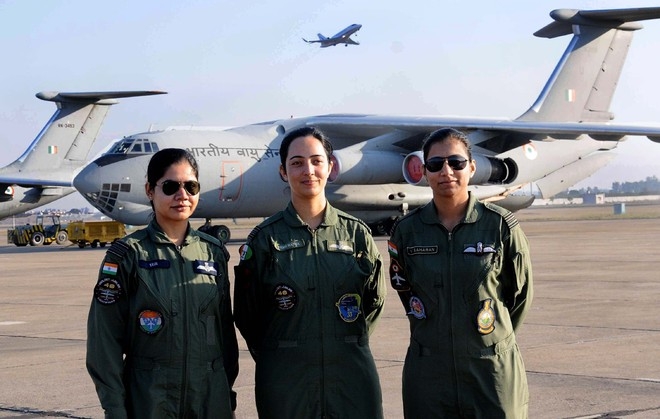 India currently has a total of 17,726 registered pilots. Out of these, the number of women pilots is 2,764. According to the
International Society of Women Airline Pilots
, globally, close to 5% of pilots are women. But in India, the percentage of the women pilots is significantly higher, being around 15%, said the Minister of State in the Ministry of Civil Aviation, VK Singh, in a written reply to a question in Rajya Sabha this week.
According to the report, the percentage of female pilots in India is at least twice as high when compared to most Western countries, and this is including the United States and Australia both.
But recently, the Indian Commercial Pilots' Association had accused the government's Air India, of actively discriminating against the women pilots. According to a report, the association had said that the Upgradation List did not include the names or misspelled the names of a few women pilots who had taken maternity leaves. Thereby, this amounted to a denial of due service benefits like the Leave Travel Concession or LTC, along with adversely affecting their seniority.
Meanwhile, the minister said that the Women in Aviation International or WAI - India Chapter conducts many awareness programs all across the country in collaboration with the Ministry of Civil Aviation industry, and the leading women aviation professionals, with a special focus on young schoolgirls, especially coming from the low-income families.
According to an official statement, the Ministry of Civil Aviation and its associated organisations have taken several steps in order to promote the training of pilots in our country. Some of these steps include issuing the award letters for 9 new Flying Training Organisations or FTO at 5 airports of the Airports Authority of India - Belagavi, Jalgaon, Kalaburagi, Khajuraho, and Lilabari, with the rationalised land charges, etc, digitization of approval processes at the regulator DGCA and greater empowerment of Flying Instructors, and more.
These measures are much likely to enhance the flying hours at the FTOs along with the number of Commercial Pilot Licenses issued per annum. These will benefit all the aspiring pilots, including the women pilots.
This is a milestone achieved by our country and its women together, launching ahead of the world in such an amazing front. Being a pilot was traditionally considered to be a man's job in itself. Hence, the fact that today, there exist more female pilots in India than male ones, is something we should be immensely proud of, as a country. We hope to see more such women centric achievements by Indians in the near future. If you are aware of any more such stories, tell us in the comments below. Do visit the space for more such inspiring tales!