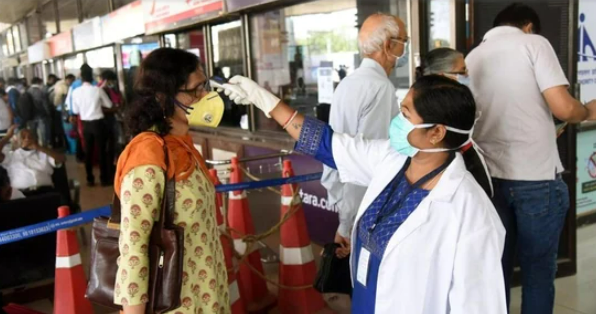 The Union health ministry said that the severity of the Covid-19 from the Omicron variant in India could be relatively low due to the "fast pace" of the vaccination and high exposure to the Delta variant. Ministry said that the new variant of concern is likely to spread to more countries including India, but the scale and the magnitude of this rise in infections still is not clear.
The ministry said in a statement, "Given the fast pace of vaccination in India and high exposure to Delta variant as evidenced by high seropositivity, the severity of the disease is anticipated to be low. However, scientific evidence is still evolving."
The ministry underlined that the Omicron has been declared a variant of concern by the WHO based on the observed mutations, their predicted features of increased transmission and the immune evasion, and preliminary evidence of detrimental change in Covid-19 epidemiology, like the increased reinfections.
It stressed the importance of getting vaccinated against Covid-19 with the available vaccines, as they are expected to still offer the protection against the virus. While the ministry said that the definitive evidence for the increased remission and immune evasion is awaited, a preliminary study by the South African researchers says that the Omicron variant is associated with a substantial ability to evade immunity from the earlier infection. According to this study, the VoC is 3 times more likely to cause reinfections compared to the Beta or Delta variants.