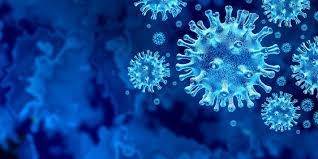 Omicron cases in India have now risen to 38, after Andhra Pradesh, Chandigarh and Kerala reported their very first infections. The states of Maharashtra and Karnataka have also recorded one each, of the latest Covid-19 variant, on Sunday.
Officials said that all 5 Omicron patients had arrived from foreign countries. Omicron has now been detected in Maharashtra (18), Rajasthan (9), Karnataka (3), Gujarat (3), Kerala (1) and Andhra Pradesh (1) and Union territories of Delhi (2) and Chandigarh (1).
The World Health Organization (WHO) has said that the new Omicron Covid-19 strain has been found in as many as 63 countries, and will be surpassing the Delta variant in its spreading speed.
The WHO has also said that it is not clear yet, that why this new strain is spreading so at such rapid speed, and that the Omicron variant might reduce the effectiveness of Covid-19 vaccines. It did add that it is less dangerous than that Delta variant.
The Omicron variant was first detected in India in Bengaluru, when 2 individuals tested positive for it, comprising a South African national of Indian origin and a doctor.
.