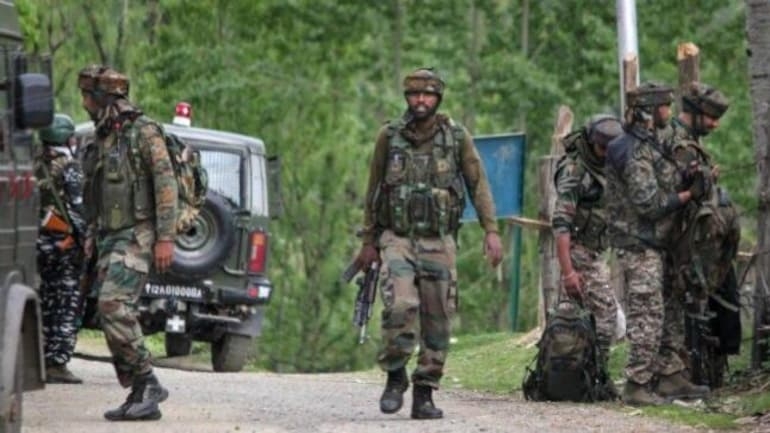 2 terrorists were gunned down in an encounter with security forces in the Qasba Yar area in Pulwama district, in Jammu and Kashmir, on Wednesday.
The terrorists have been identified as Yasir Parray, who was the commander of proscribed terror outfit Jaish-e-Mohammad or JeM, while the other one is a foreign militant, and IED expert named Furqan, Kashmir Police said. Both of them were allegedly involved in the IED attacks against security forces. 2 AK rifles and other war-like stores were recovered from the scene of the encounter. A search operation is underway in the area.
Last month, Central Reserve Police Force nabbed a Lashkar-e-Taiba terrorist named Sarwir Ahmed Mir, from Mirgund in Pulwama, following a search operation, seizing explosives from him.
These terror incidents have seen a significant surge in Kashmir in past few months. On Tuesday, Union minister of state for home affiars, Nityanand Rai told the Lok Sabha that at least 40 civilians have been killed and 72 sustained injuries in terror-related incidents in Jammu & Kashmir till November 15 this year.