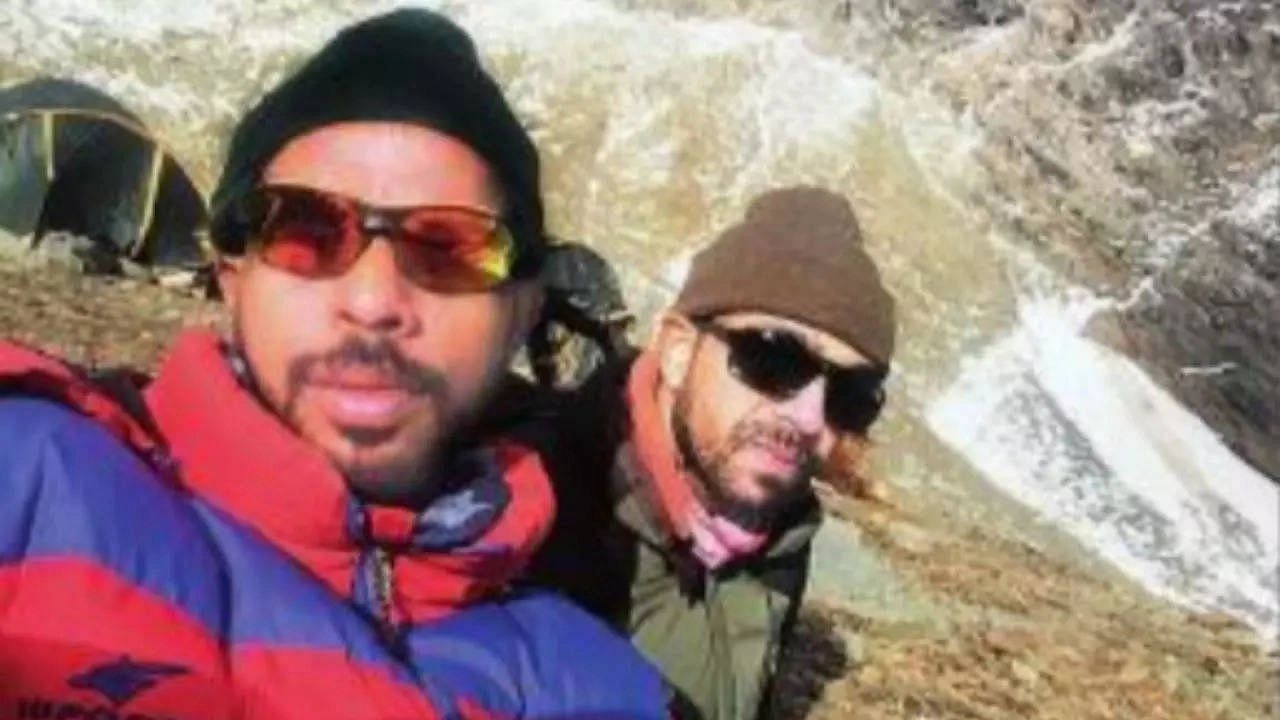 A visually challenged individual, Sanjeev Gohil, recently climbed Mount Friendship, or popularly known as Friendship Peak, at an altitude of 17,346 feet above sea level in Himachal Pradesh. This 43-year-old has always been passionate about forests, wildlife conservation and mountaineering.
But back in 2001, this Vadodara resident got diagnosed with the disorder of retinitis pigmentosa – which is a progressive vision disorder. Now, Gohil has lost his vision completely. But his loss of vision hasn't deterred him from following his pure passion for mountaineering.
Gohil works as a postal assistant at the Department of Posts, in India Post. Him, with the help from his friend, braved the cold winds and the utter freezing temperatures, to climb up the rugged terrains of Himachal Pradesh.
Gohil was quoted saying, "I am into mountaineering. I have climbed mountains in Pavagadh, Jambughoda and Chhota Udepur among others. But the Himalayas is a completely different terrain because of its snowy ranges. I could do it because of my friend."
Gohil was able to achieve this unique feat with the help of his 33-year-old friend Pushpak Kotiya, say reports. It took this adventurous duo 5 days to complete their expedition. Gohil and Kotiya (who is a civil engineer), became pretty close friends, while following their association with the Wildlife Trust.
Throughout their exploratory journey, Gohil followed Kotiya, taking the support of his shoulder or with a sling which was attached to his bag. The up and down movements of the Kotiya's shoulders helped Gohil to tentatively predict his next step. Gohil said that each and every step was truly unpredictable, as there were both loose and firm rocks present on the terrain. One could quite easily slip if he or she steps on those loose rocks by mistake, he said. He also added that he wishes to climb the Mount Everest one day.
Although, the duo had previously climbed several different mountains, scaling this one Friendship Peak, Kotiya said was challenging because of the snowclad mountains and cold winds.
Any traveller usually climbs up any mountain by stepping on the already existing snow steps. But this was extremely challenging for Gohil to do, as he could not see the steps, he said. "For each step, he required three times more energy than others," Kotiya was quoted saying.
This was the story about this brave and determined man, who never made his disorder a reason to not go after his passion and fulfil his dreams. This story is truly inspiring. It will make each of ponder over things we put off doing, even when we have all the means to, but we don't, and give reasons for it. If you enjoyed this story, do visit the space for many more!