When we're a newbie to cooking or have to fend for ourselves in the kitchen, we get a little lost or overwhelmed with the recipes and ingredients of the dish. I have been there too. So in this article, I have put together 3 easy recipes which are perfect for beginners to try as they process of making them is not complicated. These recipes take no time at all to make, and the ingredients are easily available. So if you are beginner at cooking or just simply want a few easy recipes to make, this article is for you.
Easy Pita Pizza –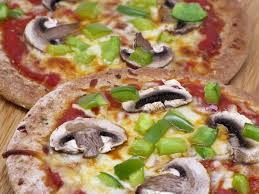 A pita bread pizza is one of the easiest but most delicious things you can make. What you will need for this is – 1 pita bread, ¼ cup pizza sauce (preferably homemade), 1 tablespoon of olive oil, 1/2 cup of your favorite cheese, ½ cup of mushrooms, a few pinches of salt. Preparation – Place your pita bread on a flat surface. Spread the pizza sauce on top of it. Top this with the cheese and mushrooms, or any other vegetable you prefer on your pizza. Sprinkle your pizza with some salt. Grill or toast this pizza until your cheese melts, which will take a few minutes. Cut into slices and serve hot! A dinner cannot get simpler and more satisfying than this!
Cheesy Mushroom Pasta –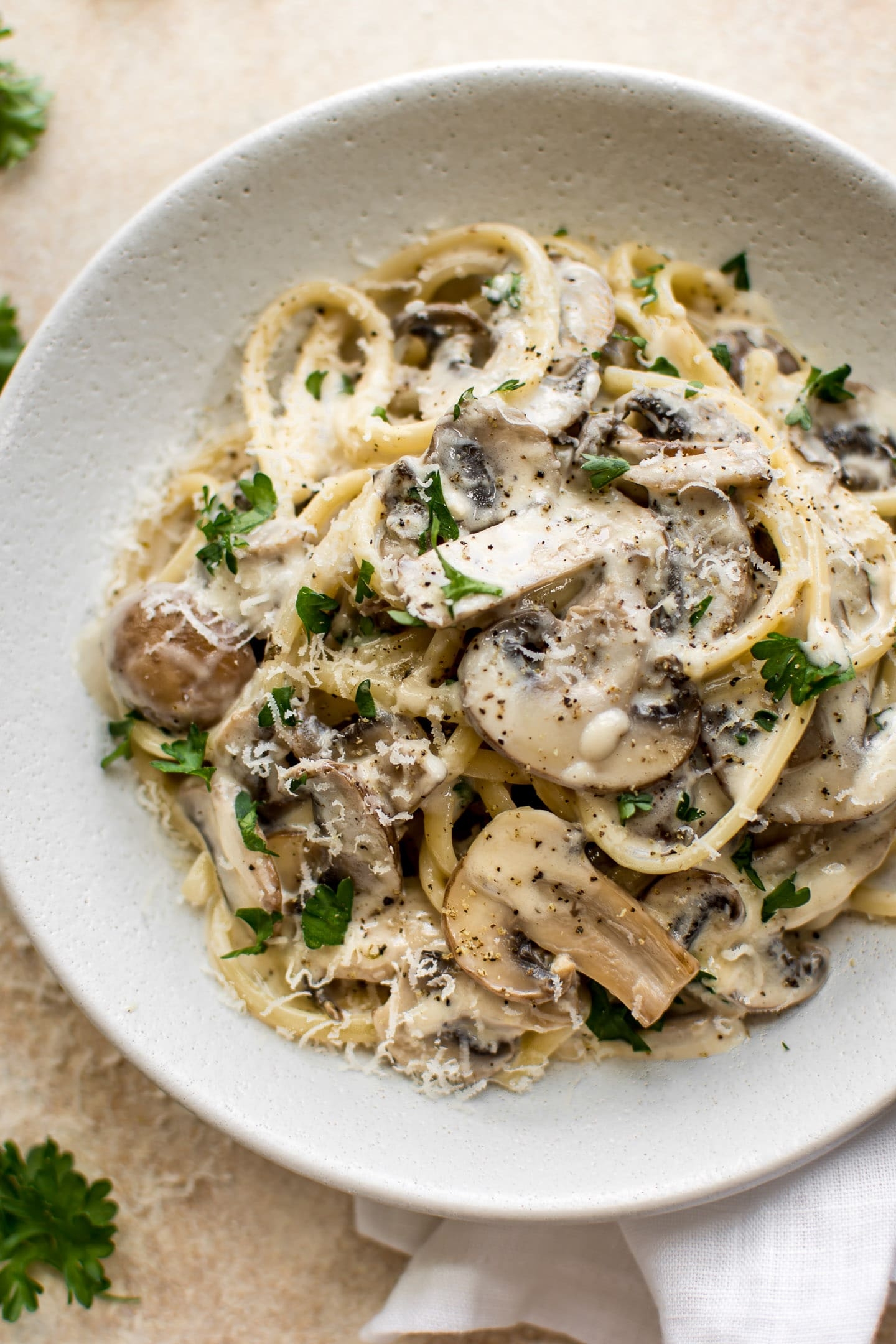 What could be easier than making cheesy pasta? All you will need is – 200 grams of your preferred pasta, 200 grams of mushrooms, ½ cup chopped thyme / oregano, 2 tablespoons of olive oil, 1 tablespoon of fresh lemon juice, 3 cups of your preferred greens like spinach, ½ cup of grated cheese, 1 teaspoon salt & pepper. Preparation – Cook your pasta in salted boiling water. Boil it until it is mostly cooked, and turn off the heat a few minutes before it fully cooks. Drain out the water, but save ¼ cup of the pasta water for later. Wash & slice the mushrooms. Chop your fresh herbs. In a pan / skillet, heat the olive oil on medium heat and in it, cook your mushrooms and herbs with some salt for 5 minutes. After the mushrooms are cooked and tender, turn your heat to low and add your greens and the lemon juice to it. Cook this for 2 minutes until the greens get cooked & wilted. Add your cheese to the pan and keep stirring until the cheese completely melts. Add your pasta to the mushrooms and top it off with some salt and pepper. Serve hot!
Spinach Pomegranate Salad –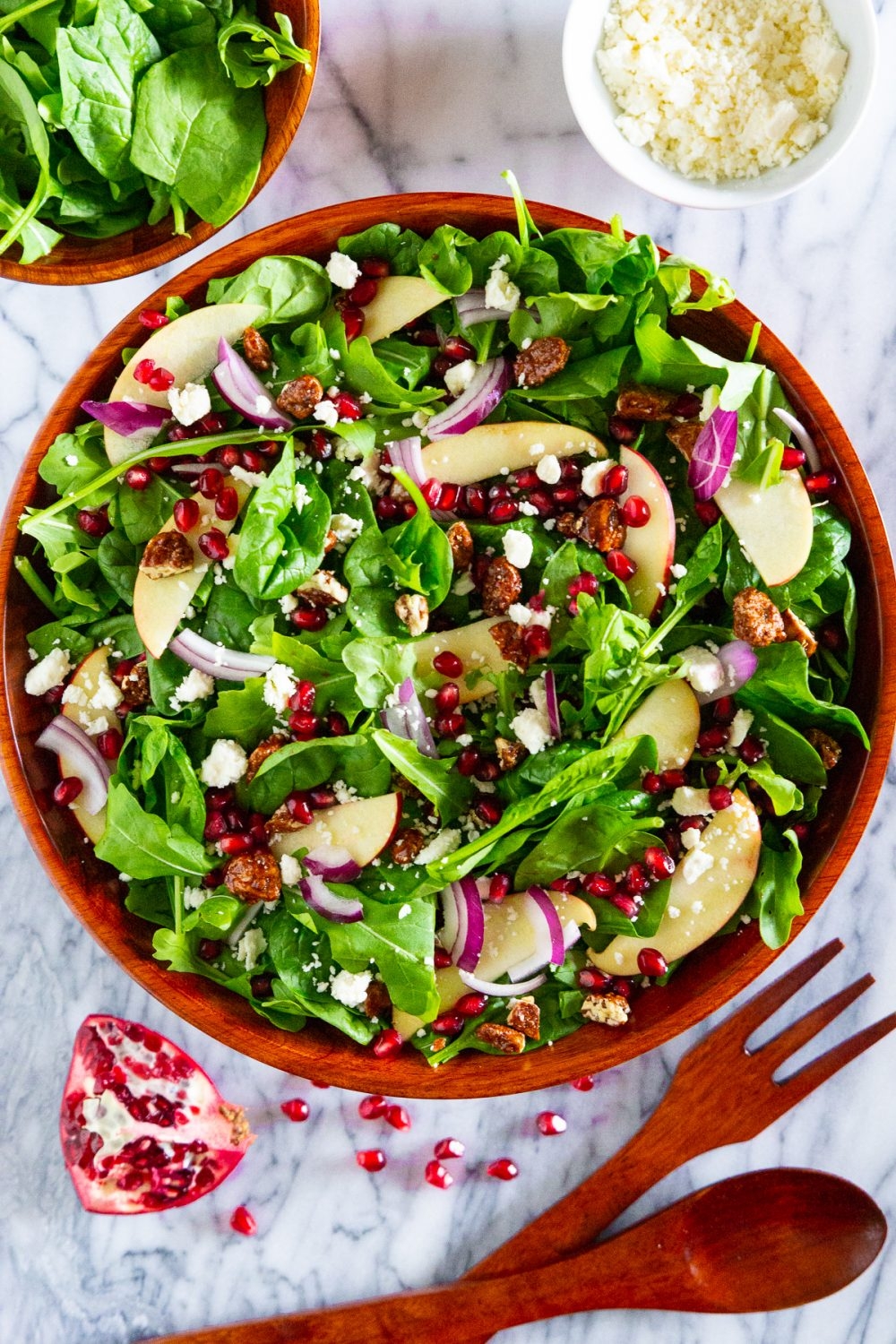 Salads are easy and delicious and you will love this one! What you will need is – 1 packet of baby spinach, ¼ thinly sliced red onion, ½ cup chopped walnut, ½ cup cheese (preferably feta), the seeds of 1 pomegranate, 4 tablespoons balsamic vinaigrette. Preparation - The directions are super simple as they are for every salad. Take a large salad bowl. Place your baby spinach leaves in the bowl. Add to this your red onion, walnuts & cheese. Sprinkle on top of it the pomegranate seeds. Give it good mix. Lastly, drizzle on top some of the vinaigrette.
These were some of my favorite recipes which I make all the time. All of them are 10/10 and are perfect to make for beginners. If you do try them, comment down below how you like them. Do come back for more such recipes!
- Kinjal Dixit