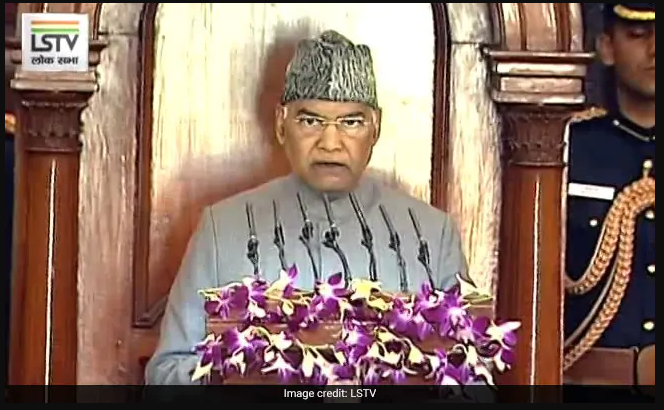 President Ram Nath Kovind addresses the Parliament: Talks about Republic Day and Insult to National Flag
We have all seen and given our opinions on the happenings of Republic Day and Farmer's rally. The violence that took place at Delhi's red fort was very unfortunate and the President of India has expressed his opinion on the incident.

Ahead of Budget Session, President Ram Nath Kovind addressed the joint sitting of the parliament. During his speech President talked about Farmer's protest on 26 January 2021. He said that the tractor rally violence was very insulting while addressing the parliament during the budget session. He also continued to say that, "The holy day like Republic Day and the tricolor in the past few days were insulted and defamed badly. The Constitution that gives us Freedom of Expression, is the same Constitution that teaches us law and rules need to be followed seriously."

Talking about the farm's law President Kovind also added that the rights and facilities of farmers will not be cut under the new laws.

The pivotal budget session starting from 1st February is all set for a blowy start. There are 18 opposition parties who have announced their decision to boycott the president's address to both houses on Friday in the joint sitting, in consensus with the farmers protesting against the three contented farmer laws.

The discussion also witnessed issues related to unemployment, COVID crises, recession, and China-LAC stand-off. After last year's Monsoon Session was cut short due to concerns over pandemic coronavirus, this is the first session of Parliament.