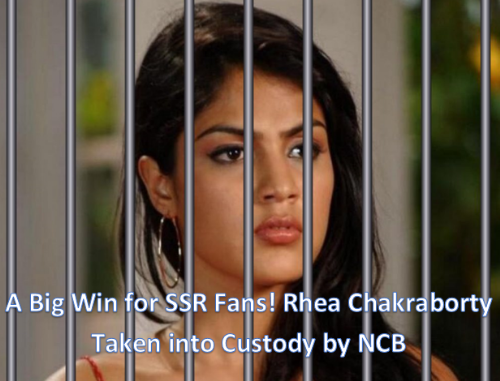 In the latest development in Sushant Singh Rajput's death case, late actor's girlfriend Rhea Chakraborty has been taken into custody by the Narcotics Control Bureau. According to the sources, NCB has strong evidence against the actress.
The prayers and struggles of thousands have been answered as the news of Rhea Chakraborty been taken into custody is confirmed. Sushant Singh Rajput's sister Shweta Singh Kriti had started the campaign last month demanding the CBI probe for Sushant's case. This campaign was supported by millions around the world and CBI probe began in mid-August.
Soon the drug angle came into light and Narcotics Control bureau arrived in Mumbai for further investigations. NCB has interrogated many regarding the case and the last week of August started seeing the results. Firstly, drug peddlers like Vilatra, Parihar were arrested in August. The start of September saw the further development and only few days ago Rhea Chakraborty's brother Showik and Sushant Singh Rajput's house manager Samuel Miranda were also taken into the custody.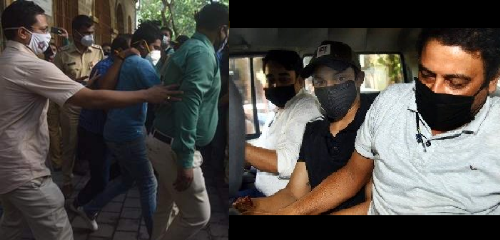 According to the reports, Showik Chakraborty had confessed during his interrogation that he used to buy drugs to give to Sushant Singh on his sister Rhea's instructions. After Showik's arrest, NCB has assured that the drug angle will be probed thoroughly and interstate as well as international connections will be checked too. They also summoned Rhea Chakraborty for questioning from the very next day.
Rhea Chakraborty was interrogated for 3 consecutive days by the NCB. Yesterday, the questioning went until late night after which Rhea was seen going to the Bandra Police Station. She filled a complaint against Sushant Singh Rajput's sister Priyanka late last night. She once again reached the NCB for further questioning where she was arrested in the afternoon.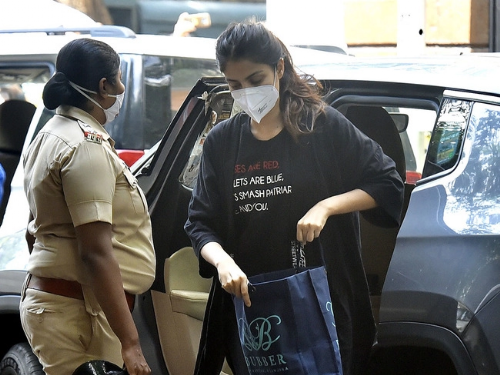 Rhea is arrested under various sections of NDPs act. This include - the possession, transport, import inter-State, export inter-State, warehousing, sale, purchase, consumption and use of poppy straw, opium and many other drugs.
Sushant Singh Rajput was found dead in his Bandra apartment on 14 June 2020.