There was a time when the path of spirituality was considered to be for old-age but Isha Foundation's Sadhguru has changed this concept. When you enter Sadhguru's ashram or even watch his YouTube videos you will find something different about him. The audience is made up of both old as well as young, there are no extravagant decorations adorning every corner and most importantly, no topic is off-limits! From birth to death; from sex to spirituality; one can ask anything under the sky and the question will be answered. In India when there are endless topics that are considered to be "taboo" Sadhguru has given a platform to start conversations.
Born in Karnataka and learning Yoga from the age of 13, Sadhguru or Jaggi Vasudev never thought he would turn towards spirituality but in the year 1982, he went for a trek on Chamundi Hill in Mysore and had his "spiritual experience". Since then, Sadhguru has chosen a path of not just spirituality but social service.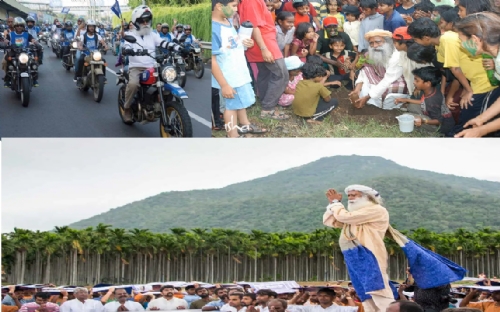 He started initiatives like Project GreenHands, Rally for Rivers and Cauvery Calling. He has spoken at various international platforms such as - United Nation's Millennium World Peace Summit, the British parliament's House of Lords, the Massachusetts Institute of Technology, the International Institute for Management Development and World Economic Forum.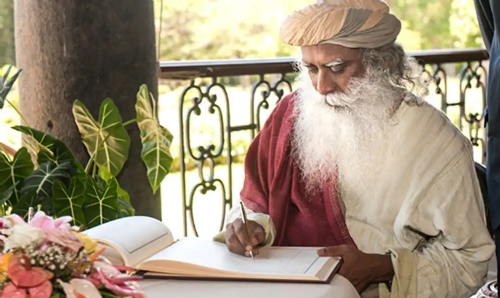 Author of the New York Times bestseller 'Inner Engineering: A Yogi's Guide to Joy'; Sadhguru received India's second-highest civilian award Padma Vibhushan for his many services. So, on his 63rd birthday, let's take a look Jaggi Vasudev aka Sadhguru's some of the most amazing quotes.
The sign of intelligence is that you are constantly wondering. Idiots are always dead sure about every damn thing they are doing in their life.
If you think you are big, you become small. If you know you are nothing, you become unlimited. That's the beauty of being a human being.
When you do not know what to choose, show total involvement in everything. Then life will choose, and it is never wrong.
To rise above the modifications of your mind, when you cease your mind when you cease to be a part of your mind that is yoga.
How deeply you touch another life is how rich your life is.
Whatever you do with your body - whether you eat, dance, sing or you just sit and breathe - if you do it with involvement and joy, you become karma yogi.
Resentment, anger, jealousy, pain, hurt and depression are poisons that you drink but expect someone else to die. Life does not work that way. Most people take lifetimes to understand this simple truth.
Every aspect of my life is soaked in Devotion. Devotion not for a God above, but for all that is around me.