Pandemic COVID-19 showed different faces of people around us. The word 'Hero' finally found its true meaning, for the real heroes went on to do their duties towards their society, country and humanity. While everyone was sitting at home our Doctors, Nurses, Police were on duty, trying to reign in the virus and save people. And while all our favorite "heroes" of Bollywood were posting the pics of their latest shenanigans during lockdown, there was one who decided to be a hero in real life.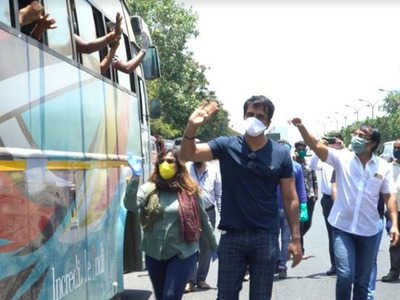 Actor Sonu Sood, better known for his negative role in Dabbang, helped many affected by the aftereffects of pandemic and lockdown. He selflessly extended the helping hand to thousands of migrants and stranded students to help them get back home, offer employment opportunities as well as educational and medical facilities. Seeing his efforts of helping people reach home, many reached out to him via social media, presenting their problem and the Dabbang actor did not disappoint.
Sonu Sood's efforts have been recognized globally and he has received a highly prestigious SDG Special Humanitarian Action Award by the United Nations Development Programme (UNDP). On receiving the honor Sonu Sood said, "This is a rare honor. A UN recognition is very special. I have done whatever little I have done, in my own humble way, for my fellow countrymen without any expectations. However, to be recognized and awarded feels good. I fully support the UNDP in its endeavors to achieve the SDGs by 2030. Planet Earth and mankind will greatly benefit from the implementation of these goals".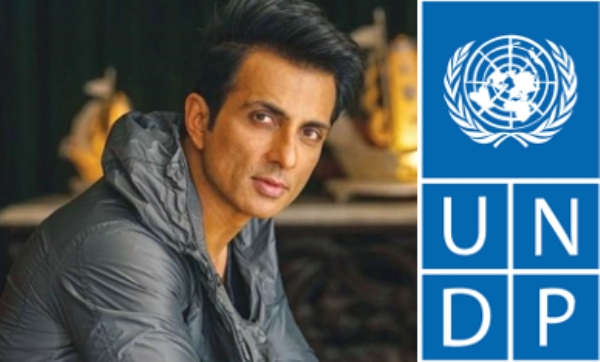 Global star Priyanka Chopra Jonas is the only other Indian actor to receive this honor before. Apart from them global celebrities like Angelina Jolie, Leonardo DiCaprio, Emma Watson, David Beckham, Liam Neeson, Cate Blanchett, Antonio Banderas and Nicole Kidman have also received this recognition.
The award was presented to Sonu Sood at a virtual ceremony on Monday evening.