Death of Sushant Singh Rajput has put the dark side of Bollywood under the spotlight and the drug nexus is swallowing many as the days go by. Actress Deepika Padukone, Shraddha Kapoor and Sara Ali Khan were summoned for questioning on Saturday.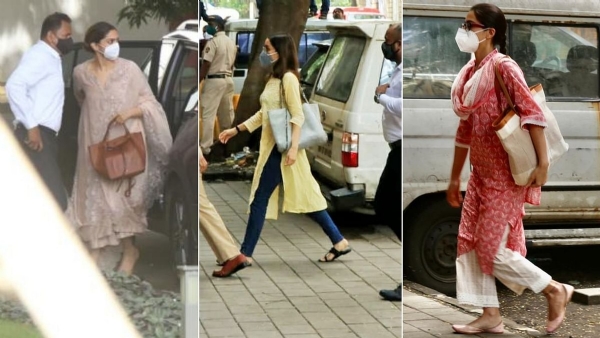 According to the latest reports, the interrogation was quite intense and actress Deepika Padukone broke down at least thrice during the questioning. It is rumored that she was asked not to play the 'emotional card' by the Narcotics Control Bureau as it was sidetracking the intended course of questions. Deepika Padukone's manager Karishma Prakash was also present for the questioning. Deepika Padukone has accepted the she was asking for drugs for herself from her leak chats but denied consuming the drugs herself.
Actresses Shraddha Kapoor and Sara Ali Khan were questioned at NCB's office in Ballard Pier. They have also denied consuming any drugs. During the press conference with NCB, Deputy DG, Mutha Ashok Jain said, "We have recorded four people's statements, that of Karishma Prakash, Sara Sultan (Sara Ali Khan), Deepika Padukone, and Shraddha Kapoor. We can't reveal anything as of now as the investigation is on. We have made a lot of recoveries. We will review and plan the future course of action. No fresh summon has been issued today. Can't divulge anything as everything will be placed before the honorable court."
An Executive Producer at Dharmatic Entertainment, Kshitij Prasad was also arrested on Saturday. Dharamatic Entertainment is a sister concern of Karan Johar's Dharma Productions. Kshitij Prasad is said to have been in touch with many drug peddlers like Zaid Vilatra and others.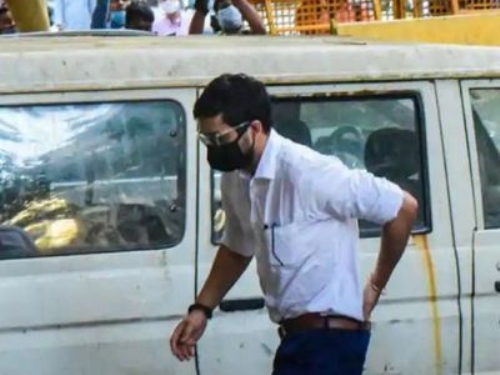 On the other hand, the AIIMS report for SSR death is still pending and #AIIMSBeFairWithSSRReport has started trending on Twitter. Sushant Singh Rajput's sister Shweta Singh Kriti has also shared this hashtag and asked for the final report.