Narcotics Control Bureau had summoned actress Rakul Preet Singh and Deepika Padukone's manager Karishma Prakash for questioning today. Rakul Preet Singh has now left the NCB office and is back at home. Tomorrow actress Deepika Padukone, Shraddha Kapoor and Sara Ali Khan are expected to be present for further probe.

Last week the WhatsApp chats between Deepika Padukone's manager and herself came to light. It is said that actress Rakul Preet and Sara Ali Khan were named by Rhea Chakraborty but her lawyer has denied such allegations.
After Rakul Preet Singh's interrogation today, it is rumored that Deepika Padukone was admin of the WhatsApp group chat which they used to order drugs. Rakul Preet has also confessed that she kept drugs in her house for Rhea Chakraborty but she did not consume it herself.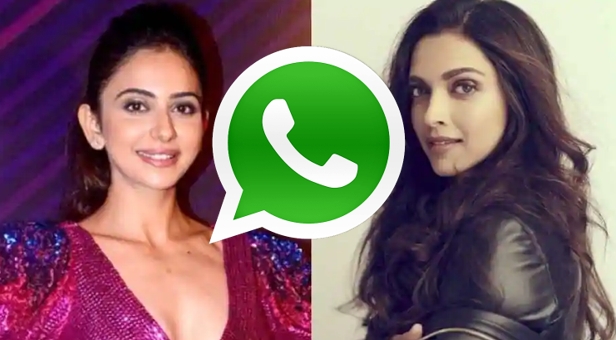 Earlier, there were rumors that actor Ranveer Singh had requested NCB to be presented while Deepika Padukone's questioning as the actress suffers from anxiety and panic attacks. But NCB has put a stop these rumors clearing no such request was made and even if it had, it would not have been granted.
Actor Sushant Singh Rajput was found dead at his Mumbai residence in June after which CBI started investigation and the drug nexus of Bollywood came in to light. Yesterday, designer Simone Khambata and manager of the late actor Shruti Modi has arrived for questioning.