'Google' the famous search engine is known for various things. Amongst them, one is their 'Google Doodles.' They are not only unique but also insightful as they are based on the world events.
Today's Google doodle is special because it is kept in the honour of Aarti Saha on her 80th Birthday.

Now who was Aarti Saha??
Aarti Saha was the first Asian woman in the world to swim across the English Channel on 29 September 1959!! She swam 42 miles from Cape Gris Nez, France to Sandgate, England and made India very proud.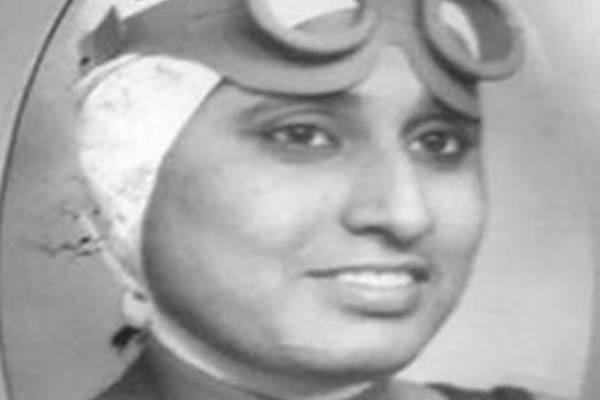 Aarti was Born on 24th September 1940, in West Bengal, India. She was introduced to swimming since she was only 4 years old and after that, there was no stopping her. She won her first gold medal for swimming at the small age of five!
She was the winner of 22 state-level competitions in West Bengal between 1945 to 1951. In 1951, she even made an all-India record by clocking 1minute 37.6 seconds in 100 metres breast stroke at the West Bengal State Meet. Saha even respresented India in the 1952 Summer Olympics and she was the youngest amongst the 4 women who represented India that year.
She started practicing for the English Channel by swimming for long distances in the river Ganga. Brojen Das, a Bangladeshi swimmer was her inspiration behind wanting to cross the English Channel.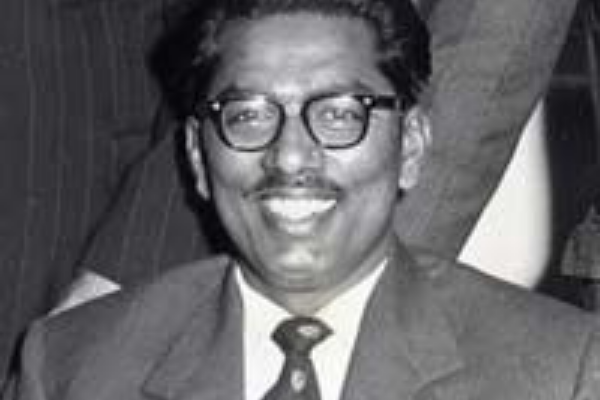 Thus began Aarti's journey towards achieving her dream of crossing the English Channel. She used to practice for 8 hours continuously at a pond in Deshbandhu Park, and later that time increased to 16 hours of swimming at a stretch!
The day of the race finally arrived on the 1st August 1959 and the race was scheduled to start at 1am. However, Aarti Saha's pilot boat arrived 40 minutes late and thus she was lagging behind. But she continued her endeavour and by 11am, she had swum more than 40 miles and came within 5 miles of the England coast. But, she couldn't complete it on time and everyone thought that her dream was over.
She refused to give up and went on for a second attempt. Finally, on 29th September 1959, the race that would change her life and the face of Indian sports forever. She swam for 16 hours and 20 minutes, batting tough waves and covered 42 miles to reach Sandgate, England and proved everyone that once you put your mind to something, nothing is impossible.
Later, to honour her achievements, she was awarded the Padma Shri, in 1960 and in 1999, a postage stamp in her honour was published by the Department of Posts for Rs. 3. With that, she became the first Indian sportsman to win the Padma Shri, the 4th highest civilian honour in India.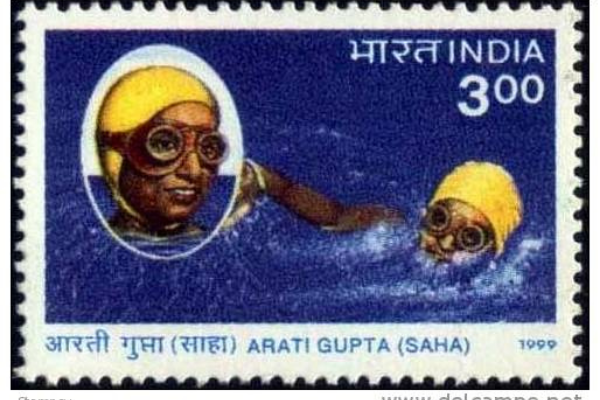 Unfortunately, she passed away at the age of 53 due to jaundice and encephalitis.
Along with making history, Aarti Saaha was an example of how much power true determination and perseverance holds and we are proud of all her achievements!
-Shravya Kulkarni