Avocado is one of the less popular vegetables in India, but it is one of the best ones in my opinion. Avocados are technically fruits but they come under the category of fruit-vegetables like tomatoes. These have numerous health benefits and are filled with good fats. As a matter of fact, avocados are the only vegetable which contains fat which adds up to 15 grams. Besides being really good for you, these are versatile and can be used in various recipes, or can be eaten simply raw, as they are. These make great breakfast recipes and sandwiches. Avocado is a great option for vegans too.
CREAMY AVOCADO PASTA: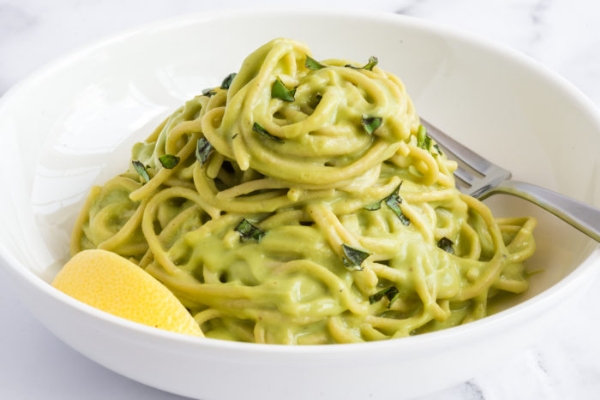 This is a super easy recipe which will be right up their ally who are a fan of creamy pastas.
What you need to make this is 2 ripe avocados, 300g of your favorite pasta, 2 tablespoons of fresh lime juice, 3 tablespoons of olive oil, ¼ cup of fresh basil, 2 crushed garlic cloves, some salt and pepper and some of your favorite cheese.
First of all, blend together your peeled avocados, lemon juice, oil, garlic, basil, salt and pepper until smooth and keep it aside. Boil a large pot of water, and add your pasta to the water and boil it until cooked. Drain away the pasta water but save ½ cup of it. Add this water into the avocado sauce we prepared before. Place your pasta on a plate and pour this delicious creamy sauce on the pasta. Garnish with grated cheese. Enjoy!
AVOCADO SMOOTHIE BOWL: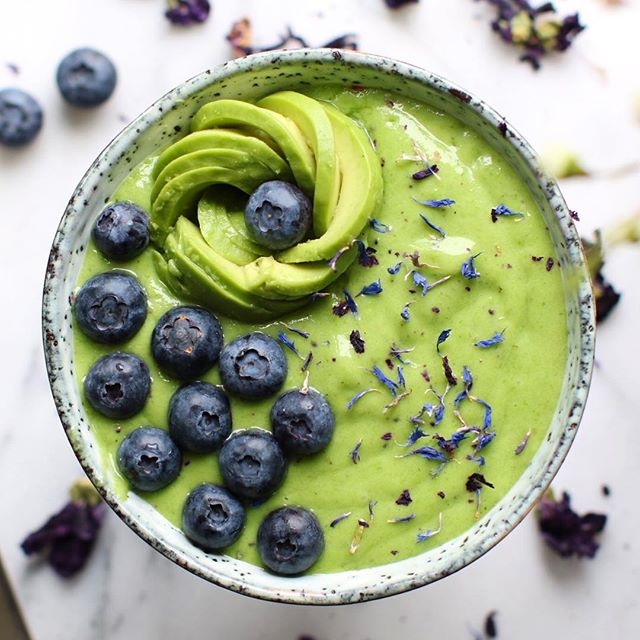 This one is SUPER easy to make and can be made in minutes.
What you will need is – 1 slice of frozen banana, a cup of spinach (or any other green of your choice), 1 peeled avocado, 1 tablespoon of fresh lime juice, a cup of coconut milk, any kind of frozen berries of your choice.
Blend your banana, spinach, avocado, lime juice and the coconut milk until smooth. Pour this out into a bowl. Top it up with your favorite berries. Add any nuts or seeds of your choice for extra goodness. It does not get simpler than this!
AVOCADO CHICKEN SALAD: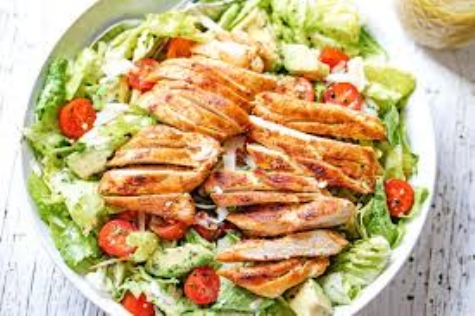 This one also super easy to whip up and incredibly healthy for you.
Here's everything you will need to make this light and refreshing salad – a grilled chicken breast, 2 avocados, 1 ½ cups of chopped lettuce, and 1 chopped tomato.
Combine all of these in a large salad bowl. Tossed it up further with your favorite salad dressing and you'll be good to go.
So these were some of my favorite avocado recipes to make. I wish they were more popular in India. An interesting fact about avocados is that it takes an avocado blossom 9 months to grown into an actual ripe avocado. That is one of the longest durations any fruit takes to grow. This superfood contains a ton of nutrients, and loaded with fibers and vitamins.
I hope you enjoyed this article and came to know a little more about this splendid fruit. Do try out these recipes and let us know how you liked them!
- kinjal dixit