Marathi Actor Amey Wagh has been shooting a short series 'Wagh cha Swag' in lockdown to interact with his fans. The latest video of this series has taken the Marathi audience on a nostalgic trip to the normal times, since this was exactly the time in the city to experience the legendary Purushottam Karandak.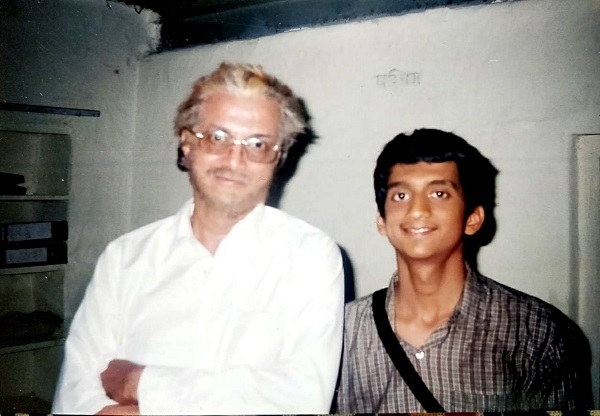 Artists from all around Maharashtra would come to Pune and participate in this state level drama competition. For artists, no doubt, it must actually be a nostalgic moment to hear Amey share about his experiences of Purushottam and how much he is missing to perform on stage rather than behind the camera. But this is not just nostalgic for the artists, Pune is famous to have a sensible audience. Drama is an integral part of Pune's culture. There can be no family around Pune who is not connected to the dramas and natyagruhas of Pune. If not artist, then every family at least has a loyal audience who is deeply connected to the Rangbhoomi.
In the video, Amey talked about the times of Purushottam and also shared a video of his famous playwright 'Cycle' which he had performed in his college days and had won many awards. His friend and director Nipun Dharmadhikari had directed the playwright and also acted with him. It was one of the most welcomed plays from Purushottam for many years, so the video Amey shared on his facebook page actually worked as a huge gift for the audience.
The story of 'Cycle' basically revolves around relation between a father, who is also a school teacher, and his young son who is obsessed to have a cycle of his own. I wouldn't reveal much ahead. Amey has played role of the school teacher, a typical Marathi school teacher with the typical guruji accent. Other than directing the play, Nipun has also played the role of the young son.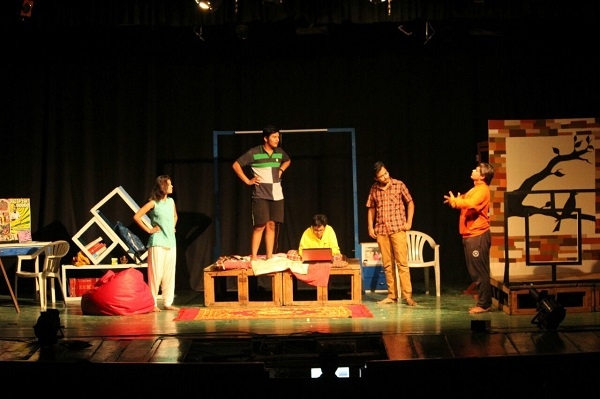 What hits us straight while watching the play once again in 'Wagh cha Swag' is the Purushottam vibes which you can literally feel by hearing the cheers during the black outs and when scenes have perfectly matched with their timing.
Enjoying the whole day marathon shows of Purushottam at Bharat Natya Mandir and Firodiya at Yashwantrao Chavan Natyagruha, is as much being missed by the audience, as much it is being missed by the artists. In fact, when an artist says he misses performing on the stage rather than behind the camera, it is mainly this connection with the audience that he misses. This is one thing that cannot be experienced even at the most expensive sets for shoot. The instant reaction from the crowd enhances an artist's performance. In any performing art, the role of the audience is tremendously effective and important.
After spending a long time at home and couldn't help but miss going to these theatres to watch such brilliant performances, Amey's latest video was a savior. Since I'm a Punekar I wrote about the things we experience in Pune but I don't think this can be any different for other places who have sustained their connection with the Rangbhoomi.
This rangbhoomi not only makes artists, but it also creates the best of audience. The Marathi Prekshak couldn't help but thank Amey Wagh for sharing the video of 'Cycle' and making us all nostalgic for the normal that we all have no idea when we will be returning back to.
Do watch the video if you haven't watch it yet.