Kangna Ranaut has been a center of many controversial topics. And now, it seems like people have had enough! For the hashtag #shutupkangna is one of the most trending hashtag today. So, what exactly happened? What did Kangna say which is causing such reaction in even her fans? Let's find out!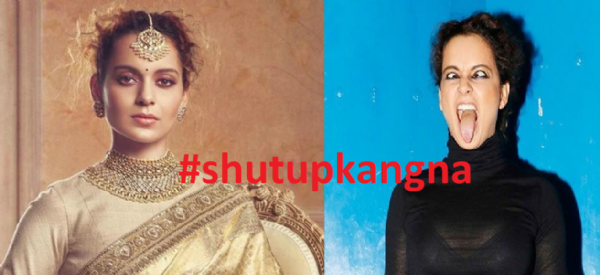 1. Kangna Ranaut talks about Sushant Singh Rajput's death and diverts it towards how Karan Johar insulted her on global platform: Actor Sushant Singh Rajput was found dead in his apartment of 14 June 2020 and everyone said it was suicide until Kangna Ranaut came on a national news channel and talked for an hour about 'Movie Mafias', 'Nepotism' and 'systematic washout of outsiders'. This kick started the campaign of #JusticeforSushant.
On the other end, while the world talked about Sushant's death being a murder rather than suicide, nobody talked about the names Kangna took, labelling them as 'movie mafias' these names included Karan Johar and the incident when he said Kangna wasn't an actress at Oxford University, mind you this was few years back, but she brought it up again and even posted about it on her social media handles.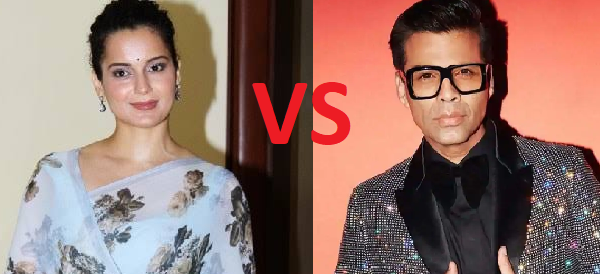 2. Kangna talks about depression but disregards the entirety of the disease and bad mouths fellow actress: In the beginning of Sushant Singh Rajput's case investigation there were constant talks of him being depressed. Talking about it Kangna said that Deepika Padukone wronged Sushant by starting 'repeat after me' campaign.
Moreover, Kangna said that Deepika Padukone cannot know anything about depression. She said, 'how is it that a person is giving back to back hit movies and suddenly out of nowhere they claim they are depressed over a breakup which happened years ago?'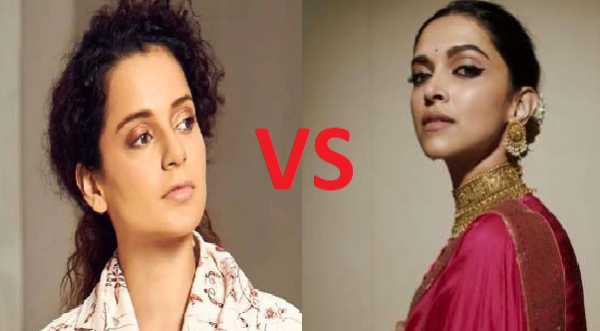 3. Kangna says Mumbai feels like Pakistan Occupied Kashmir and challenged Sanjay Raut to stop her from entering Mumbai: Sanjay Raut made some derogatory comments about the actress and not one for keeping quiet, Kangna Ranaut hit back. This led to week long TRP gaining drama for all news channels and every move of Kangna's was captured on camera.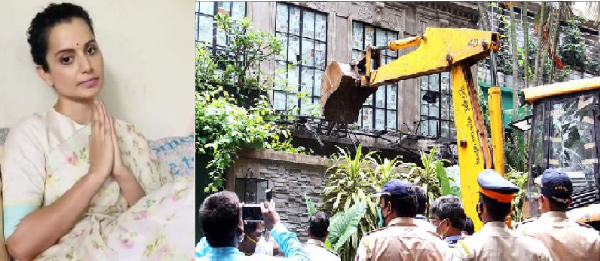 Kangna Ranaut's office was demolished by Mumbai municipality during this time.
4. Kangna reacts on Jaya Bachchan's parliament statements, proclaims she taught feminism to Bollywood: On the day two of Parliament's monsoon sensation, Jaya Bachchan defended Bollywood on the drug case regarding Sushant Singh Rajput's death. This triggered reaction in many and Kangna wasn't far behind. Kangna's tweet read, 'Which thali has Jaya ji and her industry given? A thali was found in which two minutes of role, item numbers and a romantic scene were found that too after sleeping with HERO, I taught feminism to the industry, then the thali was decorated with Desh Bhakti, Naripradhan films, this is my own thali Jaya ji, not yours.'
She also questioned Jaya Bachchan about her reaction if Shweta Bachchan or Abhishek were on the receiving end of abuse and crimes.
5. Kangna reacts to Urmila Matondkar's interview, calls her a soft pornstar: Since, Sushant Singh Rajput's death everyone has an opinion about Bollywood, nepotism and what not; and Urmila Matondkar was next in line to join the parade. Targeting Kangna, Urmila said that Himachal is an epicenter for drugs and Kangna should concentrate on her home state before comparing Mumbai with POK.
Reacting to Urmila's statement, Kangna said, 'Urmila is not known for her acting abilities she is a soft porn star.'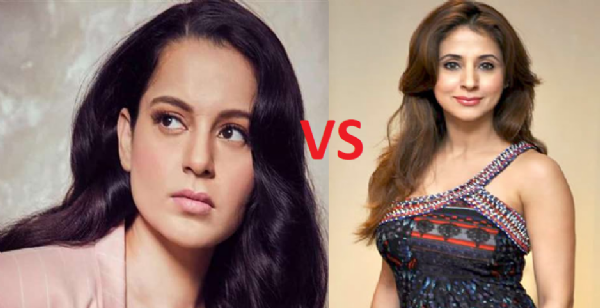 6. Kangna tweeted about the destruction of her Mumbai office called it rape: After a week of Kangna's visit to Mumbai and her office being demolished by BMC, Kangna posted many pictures of the destruction and called it rape. Her exact words are – 'This is rape of my dreams, my spirit, my self-respect and my future.
When accused of normalizing the meaning of rape Kangna commented that it is not just over powering someone's body, it's about ones intellectual too!
There have been endless tweets about Kangna Ranaut today –
Our question is –
Is talking about truth wrong?
Aren't we all selfish at one point or another?
Yes, bad cannot washout the good but should good be overlooked because of the bad?
Let us know in the comments section below.