All of us have many dreams in our life that give us hope and drive us to work hard to achieve it. But how far would you go to achieve them??
Sanju Rani Verma from Meerut proved that anyone with a dream and ambition cannot be held back even if your biggest hurdle is your own family.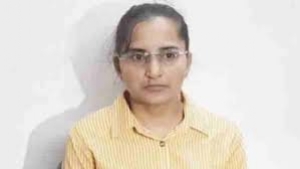 Source: Twitter/Courtsey of IANS Tweets
Back in 2013, Sanju started receiving a lot of pressure from her family to get married after the demise of her mother as she had 'now come of age' and that's what an ordinary Indian girl is supposed to do in her early 20's. But Sanju is no ordinary girl and she proved this by defying all odds and standing up for what she believed in.
At that time, she was pursuing her Post Grad. Degree from Delhi University after completing her graduation in from RG Degree college, Meerut.
With a heavy heart and eyes full of dreams, she left her home to prepare for civil services.
Last week, the now 28-year-old has emerged victorious and cracked the Public Service Commission (PSC) exams to become a commercial tax officer.
Everybody has dreams and with extraordinary dreams, come extraordinary challenges. From leaving home, to overcoming obstacles to achieving her goal, Sanju has really set a benchmark for all those people who stop themselves from achieving their dreams.
In an interview with Times Of India, Sanju said, "That year (in 2013) I not only left home but also the PG course which I was pursuing from DU. There was no money. I took a room on rent and started teaching children. I also got part-time teaching jobs at private schools. Somehow I continued my studies for civil services exams,"
Lots of people from all over India expressed their appreciation and pride towards Sanju.
One twitter user by the username @rituraj_prht even shared a small limerick talking about winning over patriarchy due to her bold decision and her achievements.
Sanju is the face of change for a nation like India where more and more women are coming forward to redeem their right of freedom and spreading hope amongst everyone who are facing hurdles on the path to achieving their dreams.
-Shravya Kulkarni