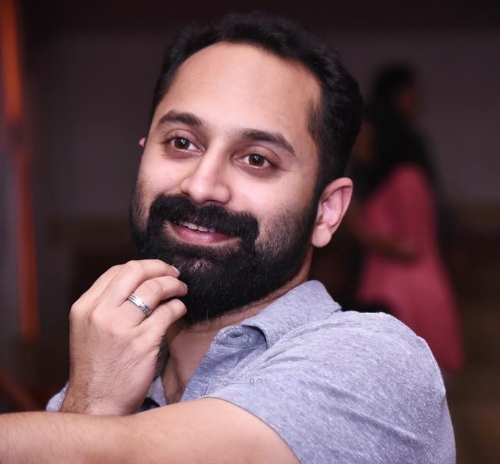 One of the leading film industries of India today is the Malayalam film industry. If Bollywood is all about glamour, grandeur and masala, Malayalam cinema is equally realistic, down to earth and relatable. It doesn't matter if someone understands the language or not, in Malayalam cinema, the 'script is king' and hence it catches your attention with its scenic visuals and realistic acting by the stars.
One such actor, who is like a chameleon when it comes to portraying unique roles is Fahadh Faasil. Born on 8th August, 1982 to film director Fazil and Roznia, Fahadh has predominantly worked in Malayalam films and a few Tamil films. He has acted in more than 40 films is the winner of many awards including a National Award for his outstanding performances.
He is one actor who breaks the stereotype of actors requiring a hunky body and chiselled looks to become a star, as people say that 'He acts with his eyes.'
Fahadh has truly proved that, to be a successful actor, all you need is talent and immense determination.
Here are a 10 films featuring Fahadh Faasil that you don't wanna miss out on-
1. C U Soon (2020)
IMDb- 8/10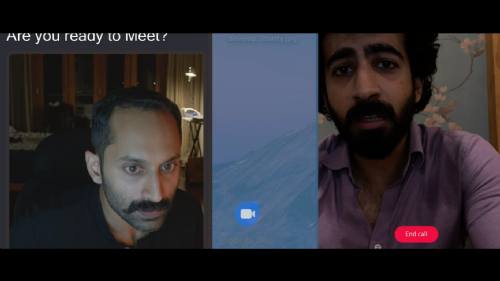 When all the Indian film industry was shut during the lockdown imposed in India due to Co-vid 19, This movie was entirely shot on Redmi Note 4 and it is India's first computer screen movie. Written by Mahesh Narayanan and produced by Fahadh Faasil and Nazriya Nazim, this movie is an entirely different experience in itself. Jimmy (Roshan Mathew) meets Anu via a dating app, and instantly falls in love. When he finds about her past his life starts going downhill as police and media get involved due to Anu's sudden disappearance. To prove Jimmy's innocence, his cousin Kevin (Fahadh Fasil), who is an expert hacker, hacks into Anu's accounts to reveal the truth. Something that India never experienced in terms of cinema, but should definitely give a try.
2. Trance (2020)
IMDb- 7.3/10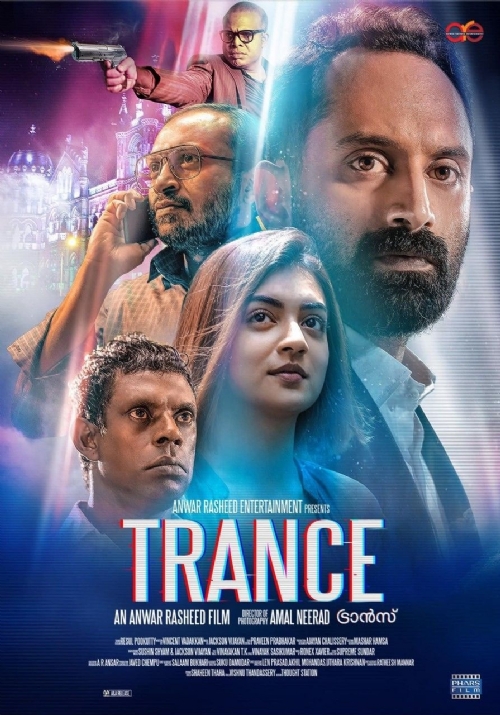 Viju is a struggling motivational speaker with a dark past. One day, he is called by a big businessman named Solomon Davis, and is trained to become the face of a religious scam. He is given suspicious pills on a daily basis and is marketed as a Pastor who heals people with his magical powers. This movie takes us into the dark world of greed and substance abuse beautifully portrayed by Fahadh Faasil. After a poor girl dies of an illness as a consequence of Viju's fake religious stunts, he falls into a pit of insanity. A unique concept with some top-notch acting and music definitely worth your time.
3. Bangalore Days (2014)
IMDb- 8.3/10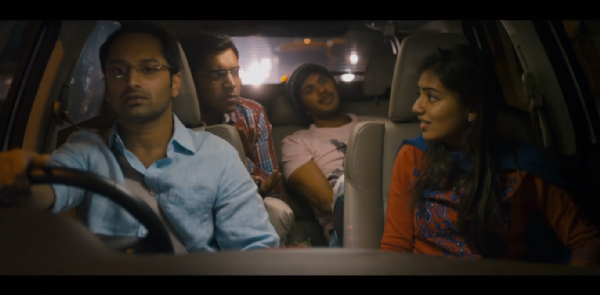 Directed by Anjali Menon, this movie revolves around 3 cousins, Arjun, Divya and Kuttan. All three of them are unique in their own way and their separate life instances take them to Bangalore.
This movie forces us to think about a person beyond their first impression and appearance and also makes us realize the importance of family.
In this movie, Fahadh's character Das, comes off as a very boring IT guy who is a workaholic. But as we move futher in the story, we find out about his past and why he is the way he is. Never judge a book by its cover!
4. Kumalangini Nights (2019)
IMDb- 8.6/10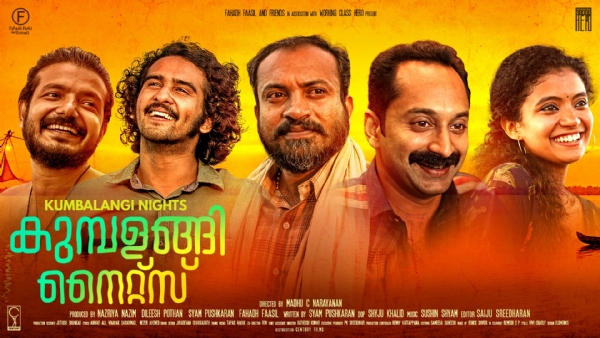 This slice of life movie revolves around 4 brothers residing in Kumbhalangi, who have their certain differences and do not gel well with each other. But circumstances force them to live together and work on their issues. This movie has so many layers and the character design is so well thought off that you don't feel like you are watching a movie, but witnessing a live scene.
Even though Fahadh is not the protagonist of this film, this movie makes to this list because his character Shammi, sets the entire tone of the raw and flawed scenario. I won't spoil much, but rather urge you to watch this movie, because it is an experience in itself.
5. Varathan (2018)
IMDb- 7.5/10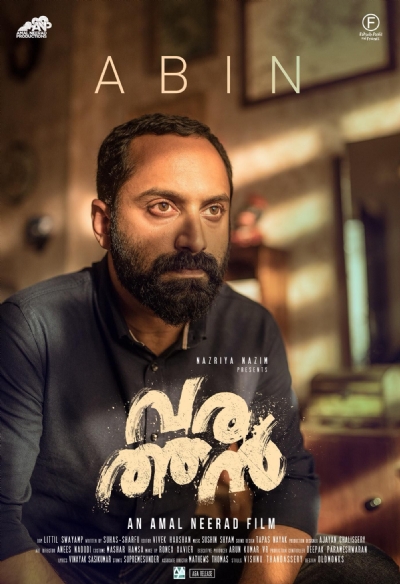 If you want to watch fully packed movie with a unique and interesting story, scenic cinematography, on point background score and intense acting, this movie is for you. Abin and Aishwarya move back to their family estate in Kerala after Abin loses his job in Dubai. They immediately stand out as a modern couple amongst a bunch of traditionals which raises some eyebrows. This story shows Abin's transformation, from losing all self-confidence to standing up for saving his family in the most daring and unique way that can't help us but fall in love with his dedication.
6. Super Deluxe (2019)
IMDb- 8.4/10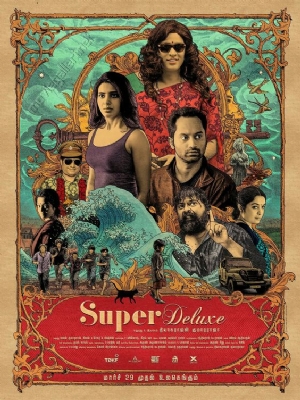 Tamil cinema has been known to be experimental and out of the box amongst the Indian cine industry, but this unexpected masterpiece takes us through four stories of different people intertwining together to portray one message at the end. It involves a married man coming home transformed as a transgender, a husband and wife trying to hide the death of the wife's lover that happens during a sexual act to a bunch of desperate teenagers seeking money and pleasure. This movie is a visual and emotional treat for everyone who wants to witness an out of the box and thought provoking story.
7. Njan Prakashan (2018)
IMDb- 7.6/10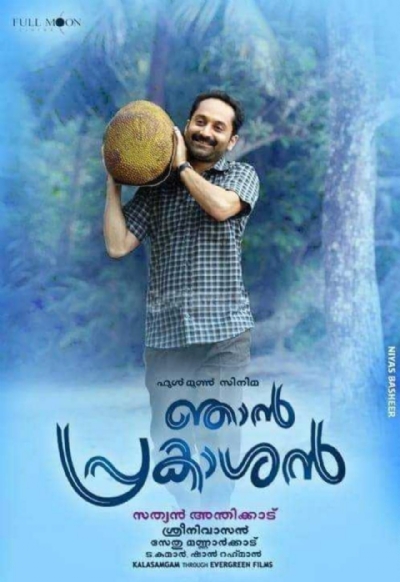 Prakashan is an ordinary Malayali man who has big dreams but doesn't want to put in effort to achieve them. He comes off as a bit cynical who knows how to manipulate people and get his work done. This movie shows Prakashan's transform when he meets certain unexpected people in his life. Even though the premise isn't out of the ordinary, Fahadh with his sheer acting skills mesmerizes us and also builds a soft corner in our minds even for the arrogant and manipulative Prakashan.
8. North 24 Kaatham (2013)
IMDb- 7.6/10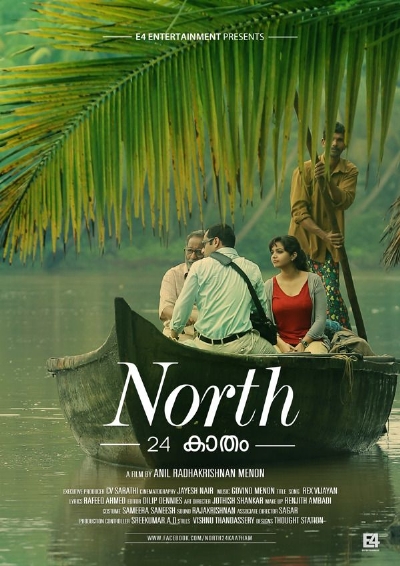 Many of us still have a lot of misconceptions regarding mental illness and the person suffering from a mental illness in movies has either been portrayed in a comical or a scary way. This movie offers a realistic depiction of a person suffering from Obsessive Compulsive Disorder (OCD). Hari is a middle class man who goes to work every day, but his OCD disrupts his daily life and also his relationship with his colleagues.
He is then sent on a business trip where he meets Narayani and Gopallettan on a train and his life changes for the better or worse. One can easily understand what the character is going through as Hari does not have much dialogue in the film and his acting draws the viewers into his journey to dealing with OCD.
9. Maheshinte Prathikaaram (2016)
IMDb- 8.3/10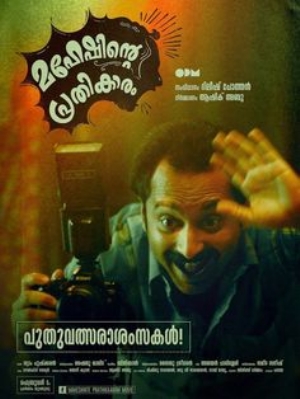 Mahesh is a small town photographer living with his father. Mahesh's best friend Baby, gets into an argument and after a lot of turbulence, Mahesh steps in to save his friend and also gets beaten up during the same. He then decides to get back at the goons and starts plotting a revenge. Fahadh's down to earth acting and vulnerable body language portrayed in a light-hearted comical way is a delight to watch. This movie is a directorial and acting success when it comes to effective storytelling.
10. Take Off (2017)
IMDb- 8.2/10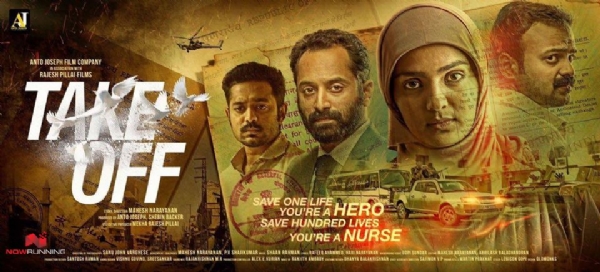 Sameera, a Malayali nurse from Cochin finally gets her dream job in Iraq and moves there against the wish of her husband Faizal and family. But once she moves there, she realizes that Iraq is far from a peaceful country and soon riots starts to emerge and now everyone's life is in danger. Fahadh Faasil plays a shrewd Indian Ambassador who provides aid in escaping Iraq to the Indian nurses stuck there. This movie inspired by true events is a daunting story of a strong willed nurse who fights against adversities for the safety of her and her family.
-Shravya Kulkarni